With its bronze seahorses, 1.5 million gallons of water, and 150-foot spray, Buckingham Fountain is one of the most photographed and most visited of all Chicago landmarks.
When it's turned back on for the summer Chicagoans know that outdoor festivals and al fresco dining are just around the corner.
ComEd and the Chicago Park District have joined forces for the 9th year in a row to "Switch On Summer."
In 2023, Buckingham Fountain will be turned back on May 13. From 12pm to 3pm the seasonal switch will be celebrated with free giveaways, free family activities, and live entertainment from Sixteen Candles and Today's Trade.
WGN Meteorologist Tom Skilling will serve as the event host, and several event partners will join ComEd and the Park District in Grant Park to help kick off the city's favorite season.
There may be affiliate links in this post, which means we may get a small commission. It's at no extra cost to you and helps keep Your Chicago Guide free. Everybody wins!
Participating Switch on Summer Partners
American Blues Theater
Brookfield Zoo – Chicago Zoological Society
Chicago Academy of Sciences / Peggy Notebaert Nature Museum
Chicago Architecture Center
Chicago Bears
Chicago Children's Theatre
Chicago Chinatown Community Foundation
Chicago Park District
Chicago Shakespeare Theatre
Chicago White Sox
Garfield Park Conservatory Alliance
Grant Park Advisory Council
League of Chicago Theatres
National Museum of Mexican Art
Northlight Theatre
Puerto Rican Arts Alliance
Reyes Coca-Cola Bottling
Silk Road Rising
The Morton Arboretum
Uniting Voices Chicago
Writers Theatre Inc.
Find more free things to do in Chicago
The story behind Buckingham Fountain
Clarence F. Buckingham Memorial Fountain commenced its public life in the blossoming month of May, 1927. It was a generous offering from the noble philanthropist, Kate Buckingham, as a tribute to her dear brother.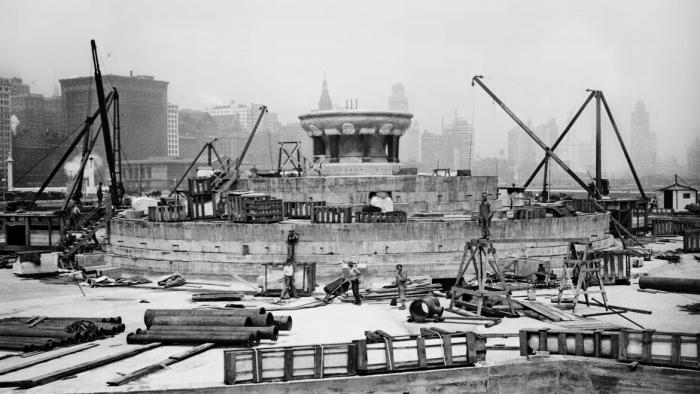 Fast forward to August 26 of the same year, the fountain witnessed its formal dedication, captivating an audience of a staggering 50,000. The spectators were regaled with a stirring rendition of "Pomp and Circumstance", under the able baton of none other than John Philip Sousa.
The fountain's design, a blend of Rococo aesthetics and tiered structures reminiscent of a wedding cake, found its muse in Versailles' renowned Latona Basin.
The architectural prowess of Edward Bennett, the creative force behind Wacker Drive and the Michigan Avenue Bridge of Chicago, was employed in its creation.
Collaborating with Bennett were the skilled engineer Jacques Lambert and the eminent sculptor Marcel Loyau, whose contribution to this grand memorial earned him the coveted Prix National at the 1927 Paris Salon.
Beneath the imposing edifice of the fountain are a network of tunnels, home to the intricate mechanisms that bring this massive structure to life.
For a large part of its existence, two diligent workers ensured the smooth running of the fountain and the enchanting evening light show, dedicating twelve hours of their day to this task.
As the wheel of time turned, automation found its way into the fountain's operation. The lighting system was automated in 1968, and by 1980, the entire operational command of this majestic fountain was transferred to computers.