Built in 1930, Adler Planetarium was the first planetarium in the Western Hemisphere.
Max Adler, an early investor in Sears Roebuck, provided the funds for the museum that still bears his name. His legacy is part of Chicago's Museum Campus, one of three museums that are some of the city's most popular attractions.
There's a reason this Chicago landmark is one of the best museums in the country.
Bonus: if you're an Illinois resident, there are free days at Adler Planetarium.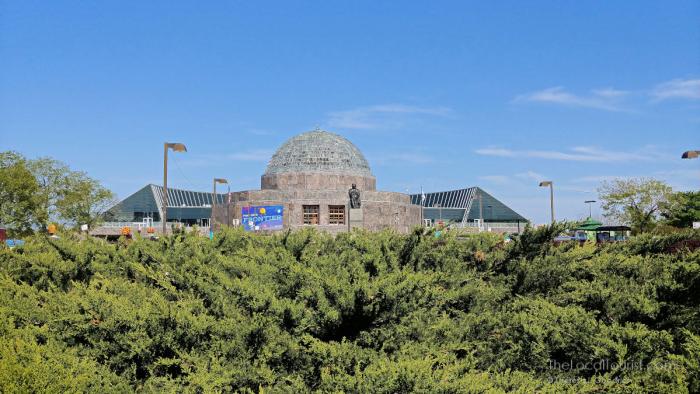 Visiting Adler Planetarium
Exhibitions
Astronomy in Culture
The Adler boasts an extensive collection of historical artifacts that reach back to medieval Europe and the Middle East.
The exhibition features astrolabes, sundials, and armillary spheres. There's even a replica of a medieval school and you can learn how to use one of the ancient tools.
Our Solar System
You can see what the surface is like on the different planets, make a crater, and touch pieces of the Moon, Mars, Ceres and Vesta.
Mission Moon
See what it takes to get to the moon through the eyes of Captain Jim Lovell and his family. You'll learn what it's really like to be an astronaut, especially with a peek inside the Gemini 12 Spacecraft.
Telescopes: Through the Looking Glass
Take a crash course in telescopes, including a look through a 17th century instrument and Chicago's own Dearborn Refractor.
The Universe
Go a few billion years into the past to find out how the universe began.
Atwood Sphere
One of the museum's most "Chicago" exhibits is the Atwood Sphere. This shows you what the night sky looked like over Chicago in 1913, before light pollution reduced the visibility of the stars. All Access Pass required
Adler Planetarium Shows
With two domed theaters, the Adler Planetarium features several shows that show you the wonders of the universe.
The Grainger Sky Theater is considered one of the most technologically advanced domed theaters in the world, and the Definiti Space Theater showcases an all-digital projection system.
DID YOU KNOW? The building is twelve sided, and on each corner is a bronze plaque that features a sign of the zodiac.
Special Events
The Adler Planetarium offers several special events. One of the most popular is Adler After Dark.
Every third Thursday of the month the museum stays open late for a 21+ event. Cocktails are served and guests are given access to all of the sky shows. They can even peek through the Doane Observatory, the largest publicly accessible telescope in the Midwest.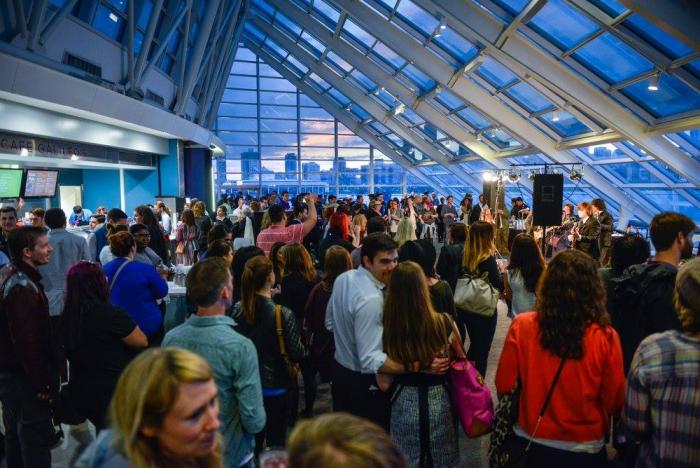 Another popular event is Sun Salutations Yoga. Wake up the first Saturday of the month with a Vinyasa Flow yoga class. It's accessible, and open to people of all skill levels.

Admission
Adler Planetarium offers three different ticket options:
Museum Entry
Includes entry to the museum with access to all exhibitions featuring the Adler's world-class collections. Does not include access to Atwood Sphere or any of the shows or special exhibitions.
$19 for adults and $8 for children ages 3 – 11.
Museum Entry +1
Includes museum entry and one sky show
$28 for adults and $17 for children ages 3 – 11
Get your tickets to Adler Planetarium here.
All Access Pass
Includes museum entry, any sky shows available on your date of visit, and access to the Historic Atwood Sphere experience
$34.95 for adults and $29.95 for children ages 3 – 11
Discounted Admission
Save 51% on admission to Adler Planetarium and other top Chicago attractions with the CityPass. Click here for details.
Adler Planetarium Hours
Adler Planetarium is open every day from 9am to 4pm.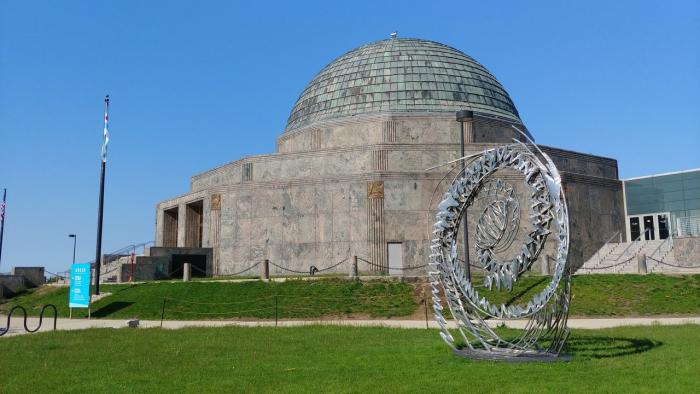 Free Days at Adler Planetarium
Like other Chicago museums, there are several free days at Adler Planetarium.
You must be an Illinois resident and provide a valid ID. Free admission is for general museum entry, and you can upgrade to the Basic and All Access Passes at the museum.
2023 Adler Planetarium Free Days Schedule
Adler Planetarium Free Days are Wednesdays from 4pm to 10pm.
Please note that free admission days are only for Illinois residents.
Getting to Adler Planetarium
The Adler Planetarium is in Chicago's Museum Campus next to its neighbors the Shedd Aquarium and the Field Museum of Natural History. Find discounted parking with Spothero:
If you don't or can't drive you can get here using Chicago's public transportation system. Your best bet is to visit the CTA's website to find which buses and trains to use.
---
The Adler Planetarium makes it fun and educational to explore the universe around us. With their state-of-the-art theaters, their comprehensive collections, and unique activities it's one of Chicago's top attractions.
Save this for later!