Millennium Park is one of the most popular attractions in Chicago, but there are a few things you should know before you visit.
If you're going to visit Millennium Park, whether it's for a concert, a picnic, or a stroll, there are some dos and don'ts to keep in mind to make your experience fun and hassle-free.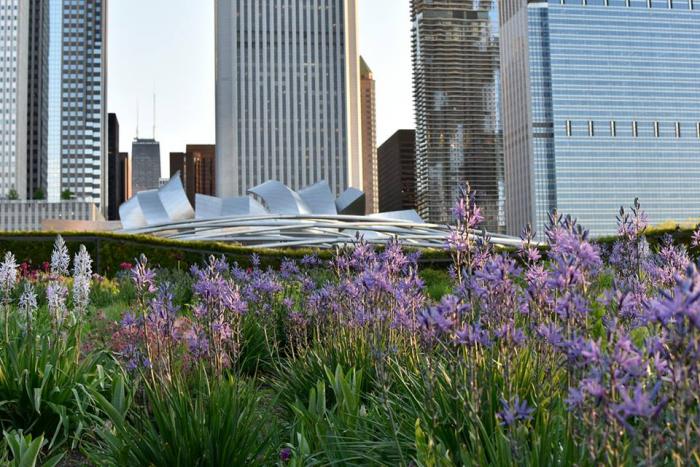 Photo: Lurie Garden Facebook
1. Do take a tour
Learn more about the park and Chicago with a Millennium Park Greeter Tour. From the end of May through the beginning of October, these free tours depart from the Chicago Cultural Center every day at 11:30am and 1pm.
There are also free tours through Lurie Garden. These take place on Thursdays, Fridays, and Sundays. They begin in early May and run through September. Meet at the south end of the boardwalk in Lurie Garden.
2. Do eat
Food trucks will be parked in the park for most concerts and films. They'll be on the east side of the Jay Pritzker Pavilion and they've got a variety.
Whether there's a concert or not, the Great Lawn is always open for picnicing, unless there's a ticketed event like Chicago Gourmet.
You can also have a seat at Running Table, a 100 foot long picnic table on the Chase Promenade just east of Cloud Gate.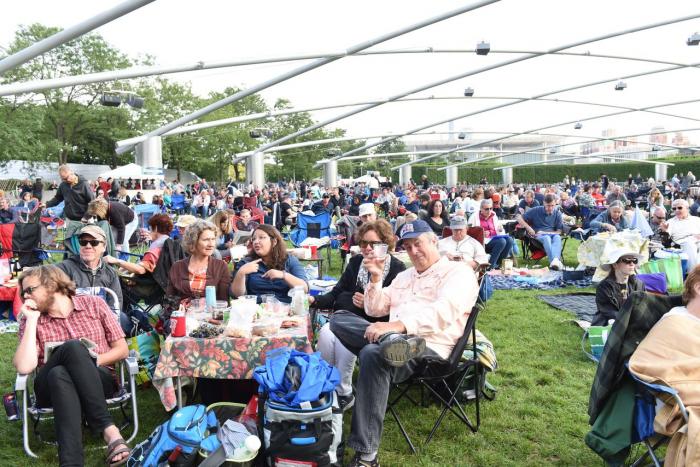 3. Do have a drink
Cheers! Millennium Park is one of the only Chicago Park District parks that allows alcohol. You can bring your own for most concerts at the Jay Pritzker Pavilion (see below), or you can get beer or wine at the Goose Island Beer Garden.
At times there are ticketed events from outside vendors and they'll have their own rules, so check in advance. You can also get a cocktail at Park Grill's massive patio.
Outside alcohol is prohibited at the seven Jay Pritzker Pavilion events with the highest attendance, including the Chicago House Music Festival; the Chicago Blues Festival; the Chicago Mariachi Festival; the Grant Park Music Festival Independence Day Salute on July 4; Wait, Wait Don't Tell Me; the Broadway in Chicago Summer Concert; and the Chicago Jazz Festival.
Related: Free things to do in Chicago
Photo: McDonald's Cycle Center
4. Do ride a bike
McDonald's Cycle Center is located right on the grounds of Millennium Park. It's equipped with showers, lockers, and bike parking.
Visitors can rent a bike or sign up for a tour. There are also several Divvy Bike stations near Millennium Park. For the uninitiated, this is Chicago's extensive bike sharing program.
Want to take a bike tour? Check out all of these options
5. Don't ride a bike
While you can rent a bike, you can't actually ride it through the grounds. You also can't skate, rollerblade, or ride a skateboard. Basically, if it has wheels it's not allowed. Unless it's a wheelchair, of course.
Speaking of wheelchairs, if you need one, you can get a loan at the Millennium Park Welcome Center.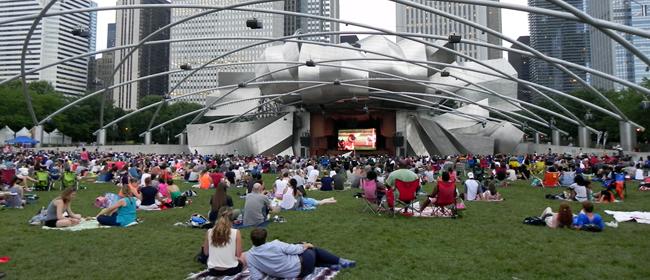 6. Don't bring tents, flags or poles
The Great Lawn has an extensive underground irrigation system, so you're not allowed to stick anything into the ground. You also can't bring grills, open flame candles, or balloons.
7. Don't bring pets
Despite being a park, pets are not allowed, so leave you furry friend at home. Service animals are the exception.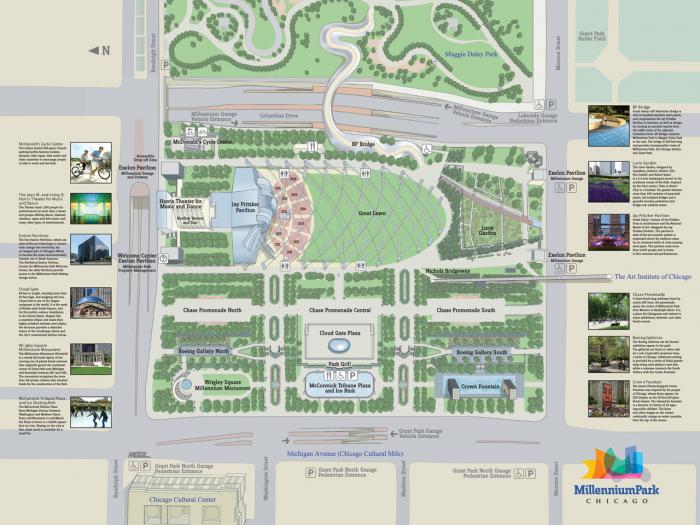 8. Do have fun!
Millennium Park is a jewel in Chicago's crown, and we don't just mean the Fountain. There's always something to do, and the most important one is to have fun!
For even more information on this great resource, check out The Local Tourist's Guide to Millennium Park.