In early June of each year the Chicago Blues Festival kicks off the summer music festival season in Millennium Park.
It's one of the must-do Chicago summer events, featuring great music great food with the city's gorgeous skyline as its backdrop.
The first Chicago Blues Festival was in 1984, one year after the death of celebrated blues musician Muddy Waters, and ever since it has continued to honor this great genre with fantastic musicians and lively crowds.
Chicago Blues Festival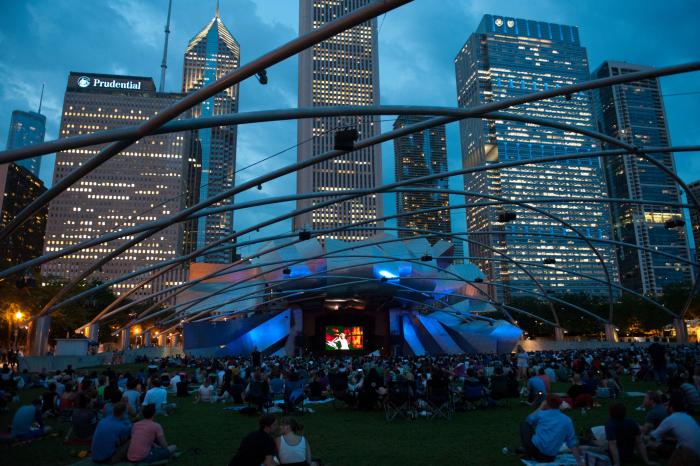 Chicago and the Blues
Chicago's love affair with the blues goes back to the middle years of the 20th century. As African Americans migrated north from the Mississippi delta they brought this uniquely American genre of music with them.
One of those musicians was Muddy Waters. With his electric guitar he helped to create the Chicago Blues sound. Both blues clubs and record labels dedicated to the blues popped up all over the city, including the famous Chess Records and Aligator Records.
In addition to Muddy, Chicago artists Koko Taylor, Howlin Wolf, Corky Siegel and the still-jammin' Buddy Guy have made the Chicago Blues sound known all over the world.
When is the Chicago Blues Festival?
In 2022, the Chicago Blues Festival will be June 9 – 12.
The headliners hit the Jay Pritzker Pavilion stage each night, and there are side stages set up for the plethora of musicians that perform throughout the day. Past performers have included Ray Charles, B.B. King, Bonnie Raitt, Koko Taylor, and Buddy Guy.
We'll post the schedule as soon as it's available. You can also visit chicagobluesfestival.us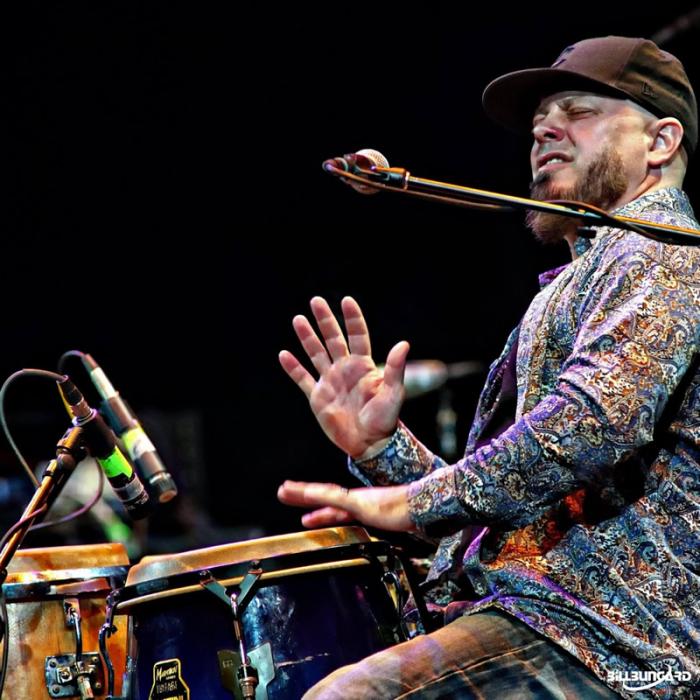 Rich King, photo courtesy Chicago DCASE
What You Can Bring to the Chicago Blues Festival
While you can buy tickets for food and drink, you can also bring your own. Alcoholic beverages are not allowed, but soft drinks, water, juice and anything else is.
You'll specifically want to bring water. Weather in Chicago is unpredictable at best, and in June it can get hot and you'll want to be well hydrated.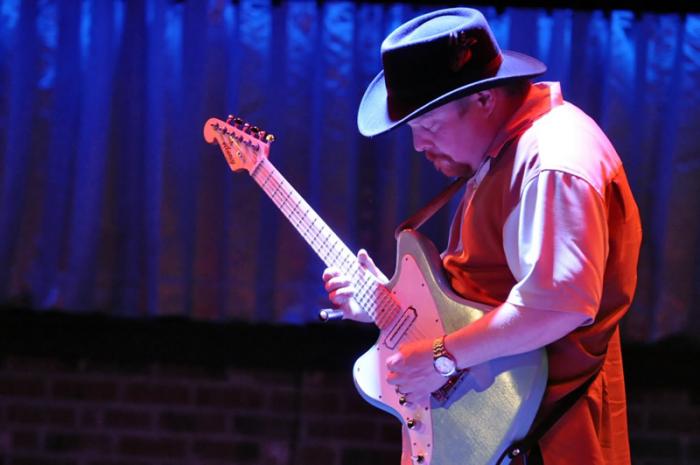 Tom Holland, photo courtesy Chicago DCASE
You might also want to bring blankets, maybe some folding chairs, sun screen, and rain ponchos.
What you don't want to bring is anything you'll worry about getting dirty. With thousands of music fans dancing and drinking you are guaranteed to get something on you.
Speaking of dirty, you'll probably want to throw some hand sanitizer in your bag as well.
Related: Find more free events in Chicago
Getting There
Grant Park is easily accessible via public transportation. Buses run up and down Michigan Avenue, the El is just a couple of blocks away, and the Metra Electric Line runs right under Grant Park.
If you drive in to the festival the Millennium Garages are the closest parking and there are several other garages in the area. Check the map below for discounted parking through Spothero:
---
Blues fans from all over the world visit the Windy City for the Chicago Blues Festival. It's a multi-day celebration of one of the most American of music genres, and best of all, it's free!