The Taste of Chicago is the Grand Poobah of free festivals in Chicago.
The city packs a ton into five days of food and music. With the inclusion of food trucks and pop-up restaurants, as well as booths from local restaurants, you can pack quite a lot into you!
Here's your complete guide to the Taste of Chicago, including the food, the schedule, and how to get there.
Find out what else is happening in Chicago
Taste of Chicago
When is Taste of Chicago?
The 2020 dates are July 8 – 12.
Where is Taste of Chicago?
The festival takes place every year in Grant Park.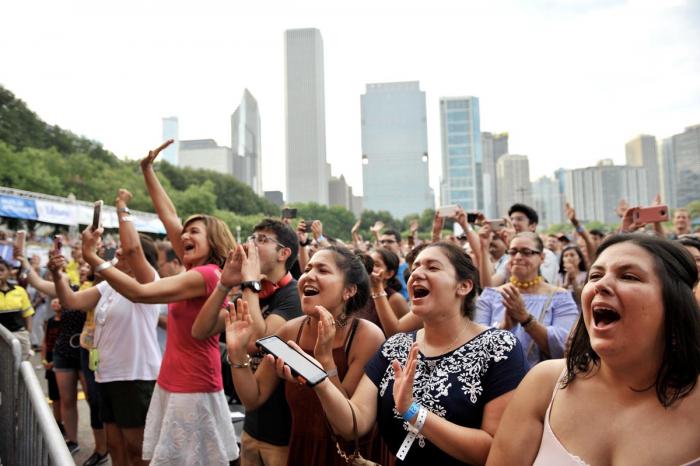 Taste of Chicago Restaurants
There's a lineup of delicious eateries participating in the 40th Annual Taste of Chicago – the world's largest free-admission food festival.
Showcasing Chicago's diverse culinary scene, this year's list of five-day participants, pop-ups and food trucks will offer Taste-goers an endless variety of more than 300 menu items to suit every palate.
With a name like Taste of Chicago this fest better be all about the food! The fest features five-day restaurants, pop-up restaurants, food trucks, cooking demos, and sit-down dinners.
There are beverage tents throughout the event featuring Pepsi soft drinks, Anheuser-Busch beers and specialty drinks plus wines.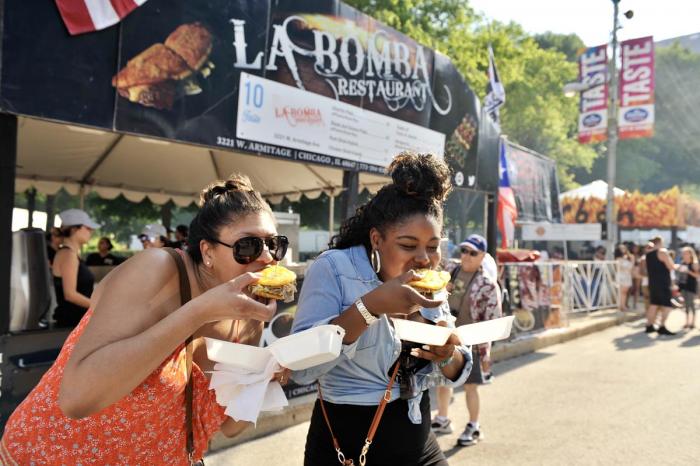 Five-Day Restaurants – These restaurants will be at the Taste all five days. Standbys include Lou Malnatti's Pizzeria, Billy Goat Tavern & Grill, Star of Siam, and Eli's Cheesecake.
Pop-Up Restaurants – Only appearing for a day or two, these restaurants give you an opportunity to try a taste before heading in for a full meal.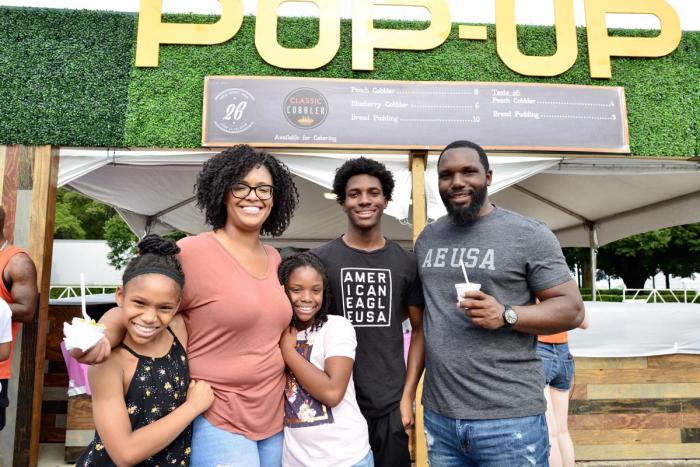 Food Trucks – There's just something about food trucks. Chicagoans love them, and there'll be a healthy representation with several options.
Celebrity Chef du Jour – at these events you can actually sit down and have a three-course dinner. Each day a different chef shares his or her expertise. These are ticketed events.
Lifeway Foods Taste Kitchen Cooking Demonstrations – you'll find chef demos galore in this tent. This is also where you can catch the chefs highlighted in the Celebrity Chef du Jour dinners.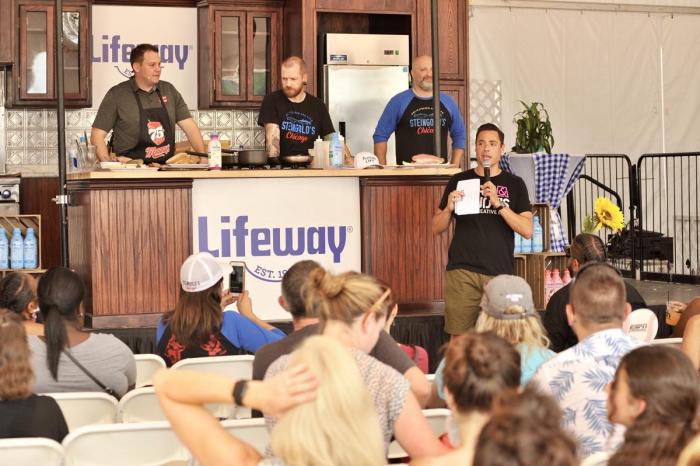 2020 LIFEWAY FOODS TASTE KITCHEN
The Lifeway Foods Taste Kitchen dishes up a full menu of cooking demonstrations by local and national chefs.  Each day of the cooking demonstrations held on the Buckingham Fountain Plaza will feature a different culinary theme.
CH Distillery Spirit Lounge plus Beer and Wine Gardens – as hot as Chicago's craft beer and mixology scene is, you can't have a food-themed festival without featuring some craft cocktails and brews. Located by Buckingham Fountain, this lounge will be a great spot to relax and sip on some summer drinks.
Kids Eat Chicago – Chicago Parent partners with Taste of Chicago for two days of special activities just for kids.
Taste of Chicago Music Lineup
General seating tickets for the Taste of Chicago concerts are $15 – $50 depending on where the seats are located and when you get them.
The Taste Oasis offers a prime concert viewing experience in a lounge setting complete with private cash bar, complimentary bottled water, small bites and more! Limited tickets available for $50.
Admission to Taste is FREE and for all concerts at the Petrillo Music Shell, the lawn is FREE.
Find more free things to do in Chicago
How much is Taste of Chicago?
Admission to Taste of Chicago is FREE! It's one of the biggest free things to do in the city. However, if ya' wanna eat, ya' gotta pay.
Food and beverage tickets are sold in strips of 14 tickets for $10. Ticket sales end at 8:30pm each day. Smaller "Taste of Portions" are available at each food vendor and are between 1-6 tickets.
The concerts are also free, but as mentioned above, if you want a seat, you can purchase a ticket.
What's not allowed at Taste of Chicago?
Alcoholic Beverages (except those purchased at the event, of course)
BBQ Grills (Open Flames)
Fireworks or Explosives
Illegal Substances & Weapons
Large Coolers or Bags
Pop-up Tents/Canopies
Beach/Picnic Umbrellas
Flag Poles
All Pets (except Service Animals)
How To Get To The Taste of Chicago
There's a huge mass of humanity that descends upon Grant Park for the Taste, so how do you get there with the least amount of hassle? You've got four options: driving, taxis and ridesharing, taking public transportation, and riding a bike.
Parking
While this is the least preferable of the three options you can save money with discount parking services SpotHero and ParkWhiz. Both let you enter where and when you're going and will offer cheaper parking alternatives.
Search for parking below, and check out our guide to Chicago parking.
Taxis and Ridesharing
If you don't want to deal with parking near Taste of Chicago you can take a taxi or a ride-share service. If you're new to ride-sharing service use one of our codes and you'll get a credit with Uber and Lyft.
Public Transportation
With its location in Chicago's front yard Taste of Chicago is one of the easiest fests to get to in the city. Basically all points converge within blocks of the fest.
The simplest way to plan your route is to use Google maps and choose the Transit option. That will provide directions for both CTA and Metra. If you're taking Metra, tickets are one price for the entire weekend.
Riding a Bike
With the Divvy bicycle sharing program anyone can ride a bike to the fest. There are tons of stations throughout the city, especially by train line stops and downtown. If you've got your own bike there are bike parking spots around the perimeter of both Millennium and Grant Parks.
Hotels Near Taste of Chicago
If you're going to do the Taste of Chicago, then why not make a staycation or a vacation of it!
There are several choices within walking distance. Check our guide to hotels near Grant Park to find a perfect place to stay.
Some of our favorite hotels are the snazzy Radisson Blu in the Aqua Building, the historic Palmer House Hilton, the majestic Intercontinental Chicago, and the just-plain-cool ACME Hotel.
The Taste of Chicago is located in Grant Park at Columbus and Balbo, Chicago, IL.
Like this? Pin it!