Parking in Chicago is expensive.
It's confusing. It's frustrating. Besides the traffic, parking is the main reason not to drive in Chicago.
Why? Because at some point you'll get to your destination and will have to park your car. But where, and how to do find Chicago parking without getting a ticket?
We're here to help.
"In some Chicago neighborhoods, looking for a parking space is not unlike panning for gold."

Gary Washburn
Parking in Chicago
Chicago Street Parking
Downtown Chicago parking meters can be nearly impossible to find, but even if you do, they're expensive ($7 an hour in the Loop).
The meters accept credit cards, and the Chicago parking app, ParkChicago, lets you pay by phone, and often lets you extend the time.
If you pay for the maximum time allowed using the app, it's free. If you need the spot for less than the maximum time, there's an additional fee (usually $0.35).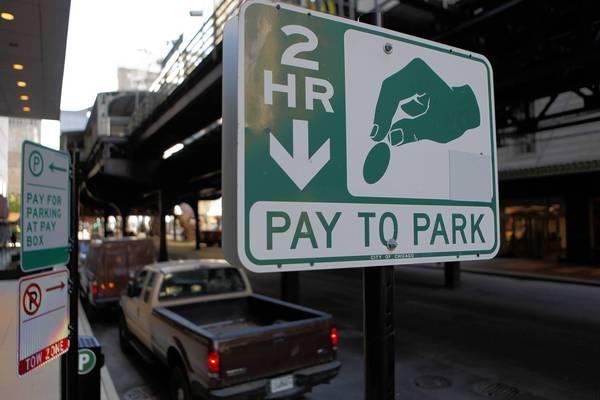 Watch Your Time
There's metered parking on most downtown Chicago streets, but it can be difficult to find an open spot, even though parking is limited to two hour increments.
DO NOT let the time elapse. You'll get a ticket faster than you can say "wait, I'm right here" while running towards your car.
Watch for Street Parking Bans
Read all street signs carefully before parking. Downtown Chicago has rush hour parking zone bans, and these are strictly enforced. if it says no parking between 4 and 6, move your car at 3:50.
If you park in one of the rush hour parking zones, you WILL be towed. Tow trucks roam the alleys and streets like hyenas waiting for the eldest in the pack to drop.
Seriously. The City of Chicago tows 100,000+ vehicles a year. Yowza.
There are also winter parking bans, street cleaning bans and residential permit parking in Chicago. While inconvenient, these are in place to make sure snow plows can get through, street cleaners can do their jobs, and people who live in the area can find a place to park near their homes.
In some neighborhoods, these change depending on what's happening. For example, there are more restrictions in Wrigleyville and Bridgeport during baseball season. If there are events at Soldier Field, street parking in the South Loop can be tricky, too.
What to do if your car gets towed
It's the most dreaded feeling for anyone parking in Chicago. You return to where you left your car, except it's…gone. What do you do?
Before you think it might have been stolen, call 311 or visit the City of Chicago's Find Your Vehicle page. There are several ways you can find out if your car was towed or stolen: by plate, by make and date, and by location and date.

Use Valet
Valet parking is not only convenient, it can also be cheaper than parking garages or metered street parking. Plus, you don't have to find where to park in Chicago.
Typically you can leave your car with the valet for three hours, but make sure to confirm how long you'll have when you drop off your car.
Rates will increase if you exceed that time. When you're figuring out the cost of valet parking, be sure to include tip.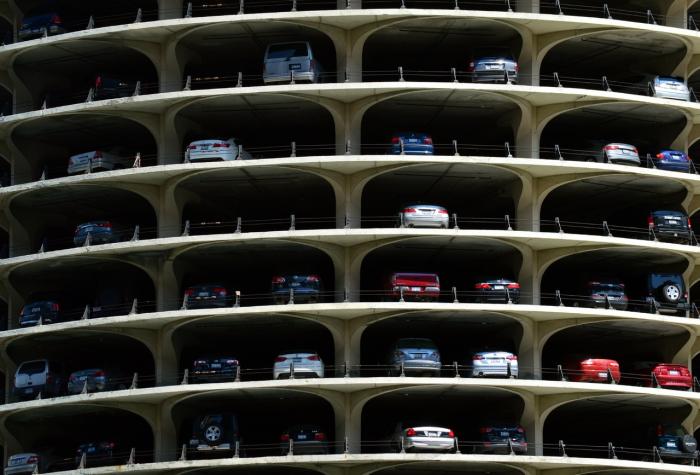 Hotel Parking
You might want to avoid hotel parking garages in Chicago: rates are upwards of $50/day, and don't even include in-and-out privileges. If you need overnight parking, check out SpotHero or Parkwhiz. These discounted parking apps can save you a pretty penny when you're staying downtown.
Park and Walk
Chicago parking lots and street parking are (generally) cheaper the further away from the Loop and Near North you get.
You could park a little distance away and then walk in or take a cab or bus. Greektown and the West Loop are good spots for cheap parking in Chicago.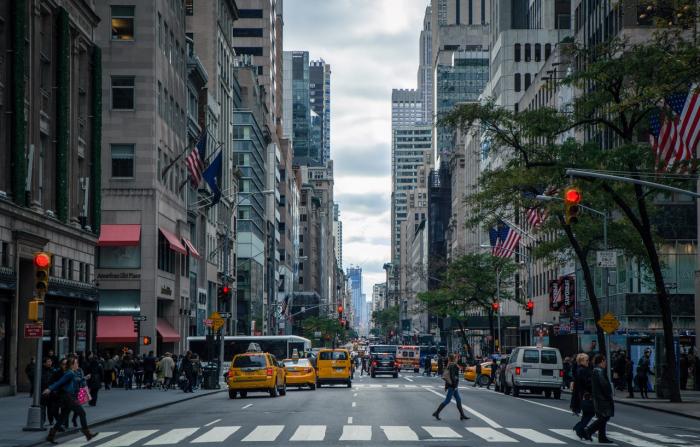 Chicago Parking Apps
Discounted Chicago Parking Services
With ParkWhiz and SpotHero you can actually reserve a discounted parking spot in Chicago!
You'll often get a deal in Chicago parking garages, so your car's even safe from the elements.
Enter an address or neighborhood and see maps with discounted parking where you can make an online parking reservation for much less than you'd pay at regular rates.
Now that you've found out how to park in Chicago, it's time to plan for some fun! Check out our Things To Do in Chicago section for some great ideas.
Save this for later!