Fall in Chicago is a magical time.
As the temperature cools, the leaves turn, creating a multicolored landscape even in the heart of the city.
When the days get a little shorter, some of the city's favorite events come out to play. If you're looking for things to do this season, here are some of the best fall events in Chicago!
Fall In Chicago
Corn Mazes and Pumpkin Patches
Pumpkins are popping up everywhere. Sure, you could pick one up at a big-box store, but there's something distinctly comforting about going to an all-out pumpkin festival.
Throw in some hayrides and corn mazes and you've got fall, Midwest-style. Find a Chicago pumpkin patch
Open House Chicago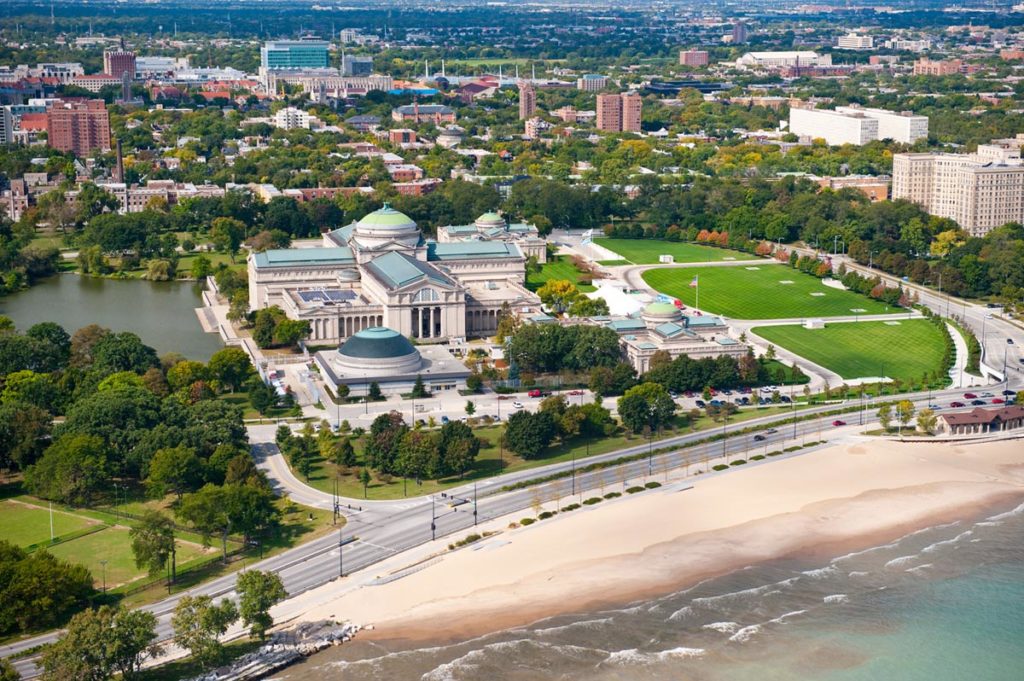 Hosted by the Chicago Architecture Foundation, Open House Chicago is a free event that gives you an inside look into over 150 buildings.
Step inside the Chicago Board of Trade's gigantic vault, visit the private Cliff Dwellers club and see elegant courtrooms and breathtaking views from inside the Richard J. Daley Center.
Nearly all of the sites are open to the public during this event, but CAF members have exclusive access to some of them. This event occurs every year in mid-October. Visit openhousechicago.org
Chicago Humanities Festival
Since 1989 the Chicago Humanities Festival has supported the cultural community in Chicago. Multiple events explore an overriding theme, and 2019's is "The Year of Power."
It's the 30th anniversary for the festival, so you can expect some exciting programming. Featured speakers include Rachel Maddow, Ta Naheisi-Coates, Jodi Kantor and Megan Twohey. Visit chicagohumanities.org
Chicago Marathon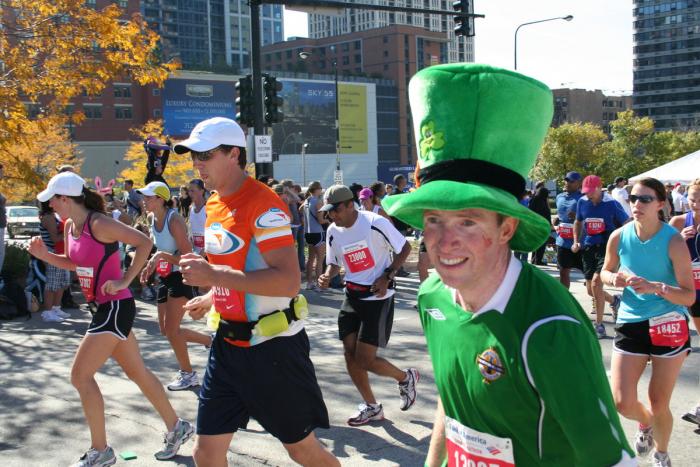 The Chicago Marathon is one of the biggest events of the year. It attracts runners from all over the world because of its flat course and because it's so well organized.
Another selling point is that it travels through 29 Chicago neighborhoods, each one with a different character.
Whether you're a spectator or a participant, the Chicago Marathon is not to be missed. Visit chicagomarathon.com
Halloween
Halloween in Chicago is a holiday for kids of all ages.
In Chicago, Halloween isn't just one night – it's an entire month of festivities, from Lake Michigan cruises (photo courtesy of Entertainment Cruises) to huge costume bashes.
Oktoberfest
Oompapa! Break out your lederhosen and dirndls, because Chicago is all about Oktoberfest. The city celebrates its German heritage through October with neighborhood festivals and block parties.
Chicago International Film Festival
Explore the world through cinema at this annual event that highlights the best movies and films from Brazil, Iran, Senegal, and beyond, providing an alternative to commercial Hollywood movies. Visit chicagofilmfestival.com
Chicago Ideas Week
With more than 30,000 attendees and 250+ speakers, there are a lot of ideas that come out of this annual series of events.
Topics range from hip hop to entrepreneurship to the Middle East and are examined through talks, conversations, and interactive labs.
Tickets to most events are $15 to keep them accessible and affordable for a broad number of people. More Information
Dia de los Muertos Xicago
Finally, one of the most vibrant fall events in Chicago is the Dia de los Muertos festival in Pilsen. Find out more about the Day of the Dead festivities from our friend Leigh Wilson at Campfires and Concierges.
---
There is always an assortment of things to do in Chicago, and fall has some of the best activities of the year. For more fun fall events, follow us on Twitter and join our Chicago Facebook group.