Lincoln Park Zoo is a free attraction that's open 365 days a year. It's one of the oldest zoos in the United States, and one of the last remaining free zoos.
Anyone can visit any day of the year to see animals from every climate. This Chicago zoo is also dedicated to conservation and science, with one of the largest programs in the country.
Here's everything you need to know before you go.
Related: check out what to do in Chicago
Lincoln Park Zoo
A Brief History
The zoo began in 1868 when two swans were given to the Lincoln Park Commissioners by New York's Central Park Board of Commissioners. For six years it was just those two beautiful birds, and in 1874 they were joined by a bear cub, the first animal to be purchased by the zoo.
Over the next several decades more and more species were added. The Lion House opened in 1912 and the Primate House in 1927. Both have since been renovated to provide a more comfortable living environment for the animals.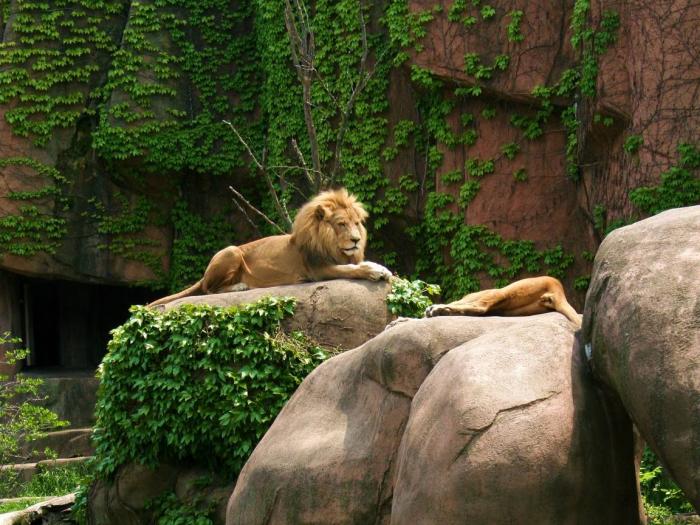 There are several exhibits and animal houses. You can see bears, lions, antelopes and zebras, snakes and giraffes, and there's a whole house reserved for birds of prey. As you enter the zoo from the west the first animals you'll see are the sea lions. Polar Bears also have a home and the primate house features all sizes and shapes of monkeys, tamarins and gibbons.
Children can visit the Pritzker Family Children's Zoo, and they'll also enjoy the Farm-in-the-Zoo. This petting zoo has interactive exhibits that teach kids in the city all about life in the country.
Want to stay near Lincoln Park Zoo? Read reviews and get rates for Hotel Lincoln
Eating and Drinking
There are several places to eat at the zoo. Park Place Cafe is in its own building south of the Kovler Lion House and serves up Mexican food, Italian fare, burgers, sandwiches, salads, beer, wine and more in a cafeteria-style setting with both indoor and outdoor seating.
You might also indulge in one of their "polar" themed dishes, created in honor of some of their most popular residents, polar bears Siku and Talini:
TALINI Polar Bear Split – chocolate-dipped and sprinkle-covered frozen banana topped with vanilla ice cream, hot fudge, caramel sauce, shredded coconut "snow," whipped cream and a cherry.
SIKU's Meatball Sub – marinara covered meatballs, shredded parmesan, provoline cheese on crusty hoagie roll.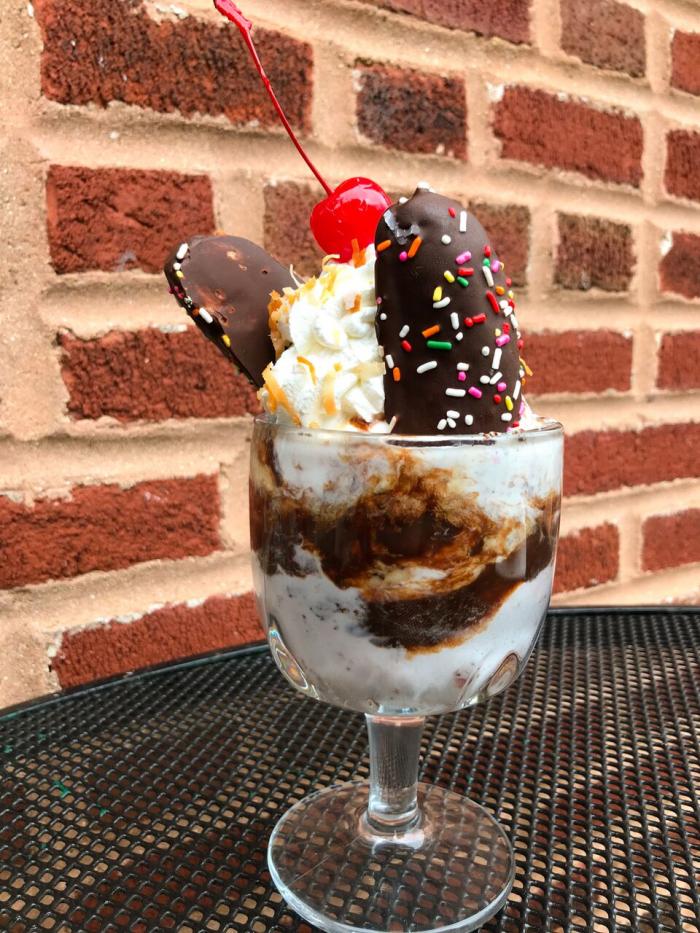 The Cafe at Wild Things, located above the gift shop, gives you a birds-eye view while noshing on organic paninis, salads, and snacks.
Eadie Levy's Landmark Cafe is a walk-up concession with hot dogs and fries.
The Patio at Cafe Brauer offers a unique Chicago landscape of skyscrapers and a restored native ecosystem. You'll gaze at the pond and the Nature Boardwalk over brunch, lunch, or dinner while sipping on cocktails, wine, or their specially-brewed Goose Island Boardwalk Blue.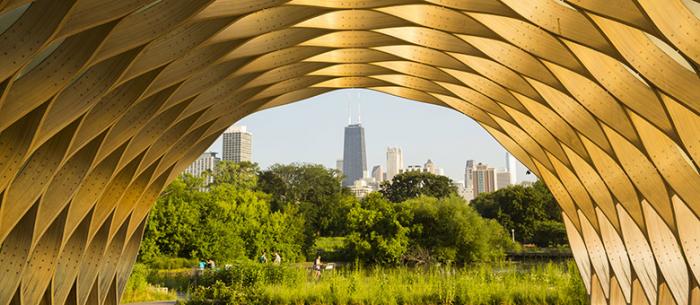 Attractions
While the zoo itself is free, they have a few attractions that charge a fee. The AT&T Endangered Species Carousel features 48 artisan-crafted wooden animals and two chariots.
The Lionel Train Adventure takes you for a spin through forest and canyon scenery before returning to a red brick station. Tickets for both attractions are $3 per ride, or you can get Value Ride Passes for $12. These provide you with five rides for either the train or the carousel.
Events
There's always something happening at Lincoln Park Zoo. Twilight Safari offers guided tours after hours. Fitness enthusiasts can take in the amazing views with Zumba or Yoga at the Zoo.
They also host events like Adults Night Out, and Locally Sourced at the Patio. Every holiday season the zoo is festooned with decorations for ZooLights. 
Lincoln Park Zoo Hours
Lincoln Park Zoo hours are seasonal:
April – May

10am to 5pm (gates open 7am to 6pm)

Memorial Day – Labor Day

Weekdays 10am to 5pm (gates open 7am to 6pm)
Weekends 10am to 6:30pm (gates open 7am to 7pm)

September – October

10am to 5pm (gates open 7am to 6pm)

November – March

10am to 4:30pm (gates open 7am to 5pm)
Getting to Lincoln Park Zoo
With its location off of Lake Shore Drive the zoo is accessible by car. There's free street parking, but that's limited and fills up quickly.
You can also use the lot at the zoo itself or the Lincoln Park garage located at North and Clark. Find discounted parking at Lincoln Park Zoo here.
Public transportation is easily available and you can plan your visit with Google maps. Burn some calories by using the Divvy bike-sharing system, or make somebody else drive and take a taxi or a ride-share service.
If you're new to ride-sharing service use one of our codes and you'll get a credit with Uber and Lyft.
---
If you're looking for an inexpensive way to have fun, you can't beat Lincoln Park Zoo. It's perfect for time with family and friends and is a great spot to take a date.
Lincoln Park Zoo is located at 2001 N Clark St, Chicago, IL 312-724-2000
Like this? Pin it!