It was a beautiful summer evening in Albany Park. The temperature was just right – not too hot, not too cold – and there was a slight breeze in the air. Best of all, it was Tuesday, which meant it was a perfect night for tacos.
The scene was our Chef's Table event at Rojo Gusano. While Chef Dudley Nieto wasn't able to join us, we were able to sample a plentiful variety of his creative cuisine. A native Mexican, he's also a world traveler and he's used his explorations to put a global spin on the street foods from his home.
The evening began with a choice of margarita or a mezcalita, which is made with mezcal instead of tequila and adds a smoky note to the drink.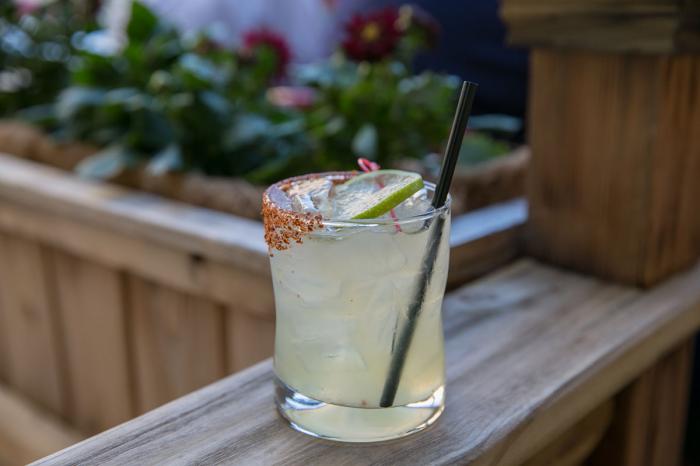 The first course was guacamole, but it wasn't just any avocado dip. It was served with both Spicy Pumpkin Seed with chipotle-caramelized pineapple and Fiery Habanero with mango drizzle salsas, and there were jicama sticks as well as chips made from whole tortillas.
Our entree was a quartet of tacos accompanied by fried plantains and the best thing Chicago Tribune critic Phil Vettel's ate at last year's Taste of Chicago, the Esquites. After trying them I can see why. That bowl of sweet corn with cotija cheese, piquin chile, and chipotle mayo is addicting!
The plantains, topped with house-made crema and farmer's cheese, were soft without being mushy, firm without being too hard. In a word, perfect.
The four varities of tacos we tried were the Pork Belly with Oaxacan pasilla salsa and pico de gallo relish; Charred Butternut Squash with farmers cheese, kale, and tomatillo salsa; Korean Beef BBQ with kimchi, cilantro and sesame seeds; and Al Pastor Pescado with spicy pineapple and a pico de gallo relish. It's hard to choose a favorite of those. There were several different preferences and there didn't seem to be one clear winner, which means to me that they were all good.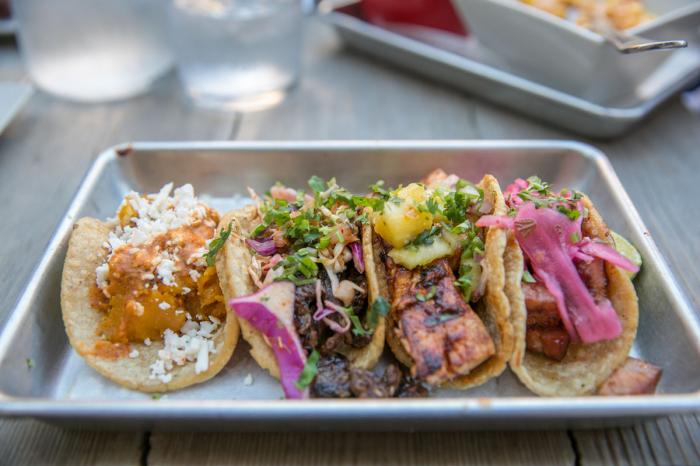 Throughout dinner we partook of pitchers of sangria, which were also well executed. It wasn't too sweet or too tart, but was (say it with me) just right.
The final course was dessert of homemade churros served with a chocolate rum sauce. I'm honestly not a huge fan of churros, but these – maybe it was the rum, but I don't care! They were delicious.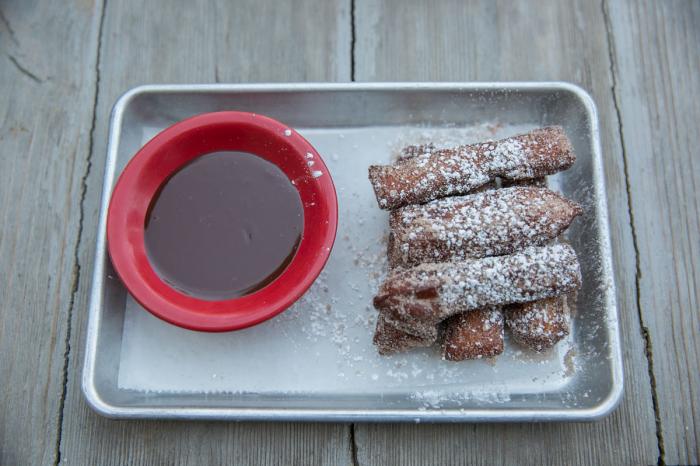 Stop in to Rojo Gusano and you'll see why their tacos are considered some of the best in the city. Stop in on a Tuesday and they're only $2.50!
Rojo Gusano, 3830 W Lawrence Ave, (773)539-4398
All photos courtesy Janelle Rominski