Please note that due to current health concerns, these may not be available. Confirm first.
When it's the middle of the week, it's time to un-wine with a glass of vino. Restaurants all over Chicago offer wine specials and happy hours on Wednesdays, including half-price bottles and discounted glasses, and they're often accompanied by specials on bites as well. We've got a quick round-up so you can find a wine Wednesday special that helps you get over the hump.
Most of these restaurants also offer other drink specials on Wednesday, too, so you can bring that friend that doesn't love wine as much as you do (yet you still love them).
Please note, while we do our best to ensure the accuracy of this list, it's best to call ahead to confirm. Food and drink specials change frequently. Find one that's incorrect? Let us know.
Wine Wednesday Specials in Chicago
Acanto
18 S Michigan Ave, (312) 578-0763
$8 select glasses of wine, $5 select drafts, $10 pizza, $4 bruschetta
Bites Asian Tapas
3313 N Clark St, (773) 270-5972
$5 glasses of wine, $4 sangria by the glass, $20 sangria pitcher, $3 sake bombs, and more.
While you're at Bites, try some of this delicious salmon ceviche: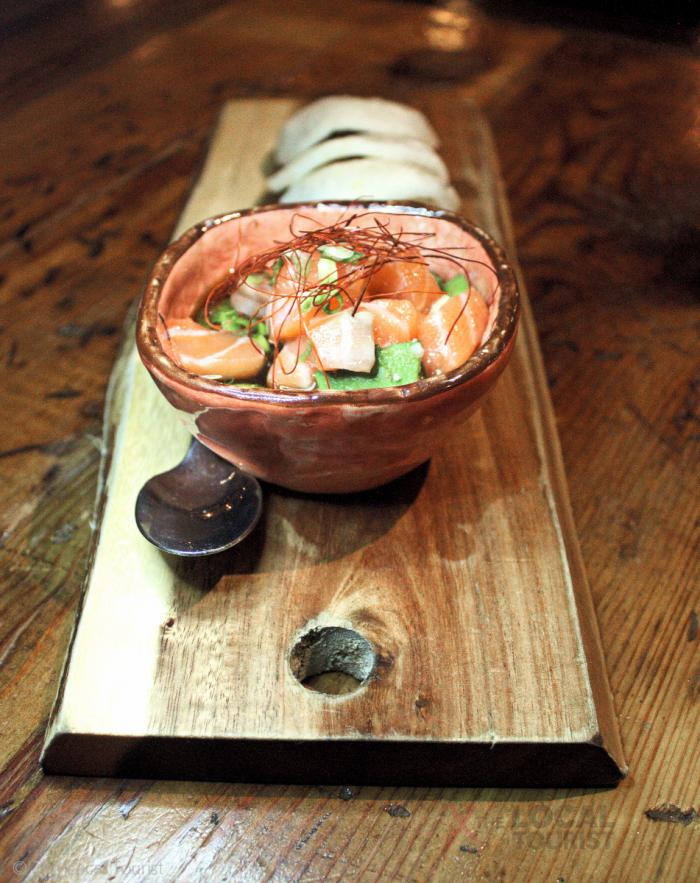 Highline Bar + Grill
169 W Kinzie St, (312) 533-2742​
$25 select bottles of wine and a free pizza, 5pm to 10pm
Hoyt's Chicago
71 E Wacker Dr, (312) 346-9870​
$4 beers, $5 house wines, and $6 cocktails, 1/2 price appetizers
Kinzie Chophouse
400 N Wells St, (312) 822-0191
$5 select beer, wine, and cocktails – bar or patio only, 4pm to 7pm
Kroll's South Loop
1736 S Michigan Ave, (312) 235-1400​
$5 glasses of wine; 1/2 priced bottles of wine; $2 off craft burger of the week; $4 Lagunitas
Hey, since you like discounts, check out Free Things To Do in Chicago
Kurah
1355 S Michigan Ave, (312) 624-8611
$5 draft beer, wine, & sangria, $4 Stella, $2 off cocktails; $5 select appetizers 4pm to 6pm
Matilda
3101 N Sheffield Ave, (773) 883-4400
$6 glasses of wine + $6 flatbreads
Check out this Short & Sprout flatbreaf from Matilda: roasted garlic béchamel, braised short rib, and crispy brussels sprout leaves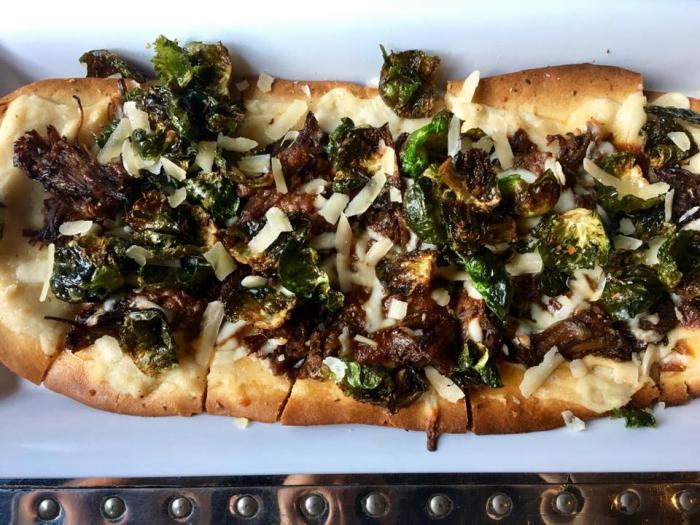 Photo: Matilda Facebook
Rittergut Wine Bar & Social Club
10 S Wacker, (312)835-1832
$9 glasses of wine, $6 beers, $7 cocktails, $8 Select appetizers

Seasons 52
1770 E Higgins Rd, Schaumburg, IL (847) 517-5252 & 3 E Oak Brook Ctr, Oak Brook, IL (630) 571-4752​
$5 wine, $5 small bites, $4 beer, $15 flatbread + 2 glasses of wine
Tallboy Taco
325 W Huron St, (312) 488-4917​
1/2 Price Select Glass and Bottles of Wine, $7 Select Whiskey Cocktails 5pm to 7pm, salsa lessons at 7:30pm