Your Chicago Guide's tickets for two to the press viewing of Radial Gradient courtesy of Shattered Globe Theatre.
Shattered Globe Theatre is continues its 2022-23 season with the world premiere of Jasmine Sharma's introspective and empowering play Radial Gradient, directed by Grace Dolezal-Ng. Awarded three starts by the Chicago Tribune, this well-acted sharp-witted play is currently playing through March 11th, 2023, at Theater Wit.
A radial gradient is defined by a center point, an ending shape, and two or more color-stop points. To create a smooth gradient, the radial-gradient function draws a series of concentric shapes radiating out from the center to the ending shape (and potentially beyond). The function creates an image consisting of a progressive transition between two or more colors that radiate from an origin. Its shape may be a circle or an ellipse.
A hate crime has taken place at a liberal University in America. Three women enter a research study planning to create positive change, but instead, uncover their complicated shared history. Radial Gradient challenges what complicity looks like – what do we do if it looks like us? Taking racial tensions and sexual misconduct head on, the play does not shy away from asking difficult questions. But are there any clear answers? There may not be. We, the audience, must look at our own biases and examine our own actions to find those answers.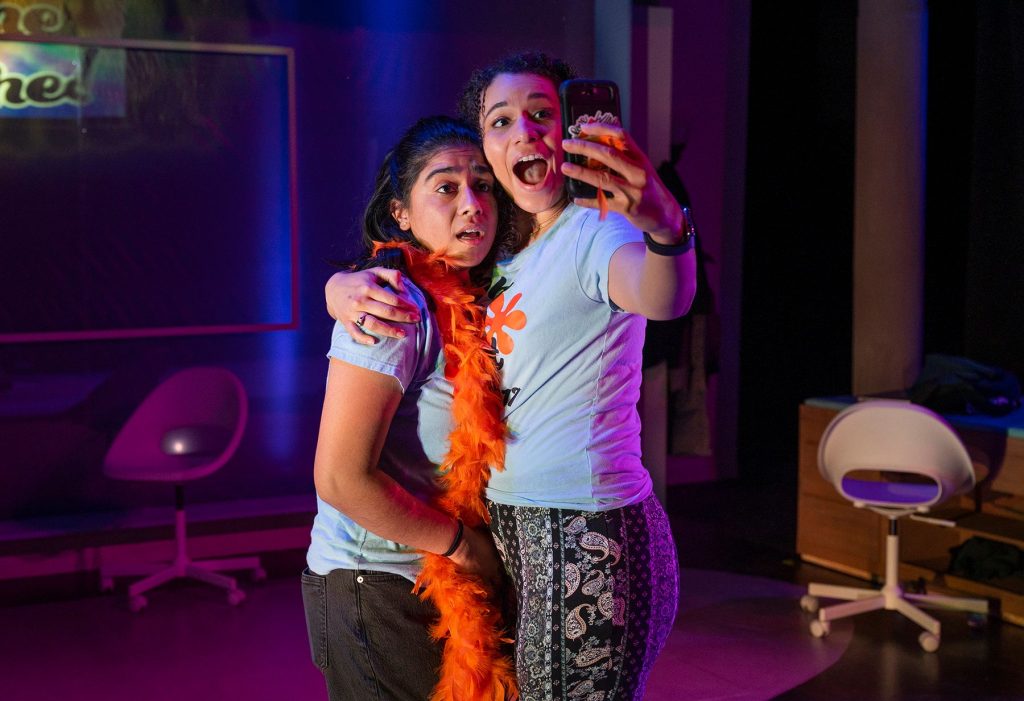 Shattered Globe Theatre Producing Artistic Director Sandy Shinner: "Shattered Globe Theatre is very proud to present one of the winning plays selected from our inaugural Global Playwrights Series. The goal of the festival was to lift up the voices of new, diverse playwrights by developing their work with a commitment to produce, and to form long- term connections with these writers. SGT welcomes playwright Jasmine Sharma and director Grace Dolezal-Ng to begin this journey with us."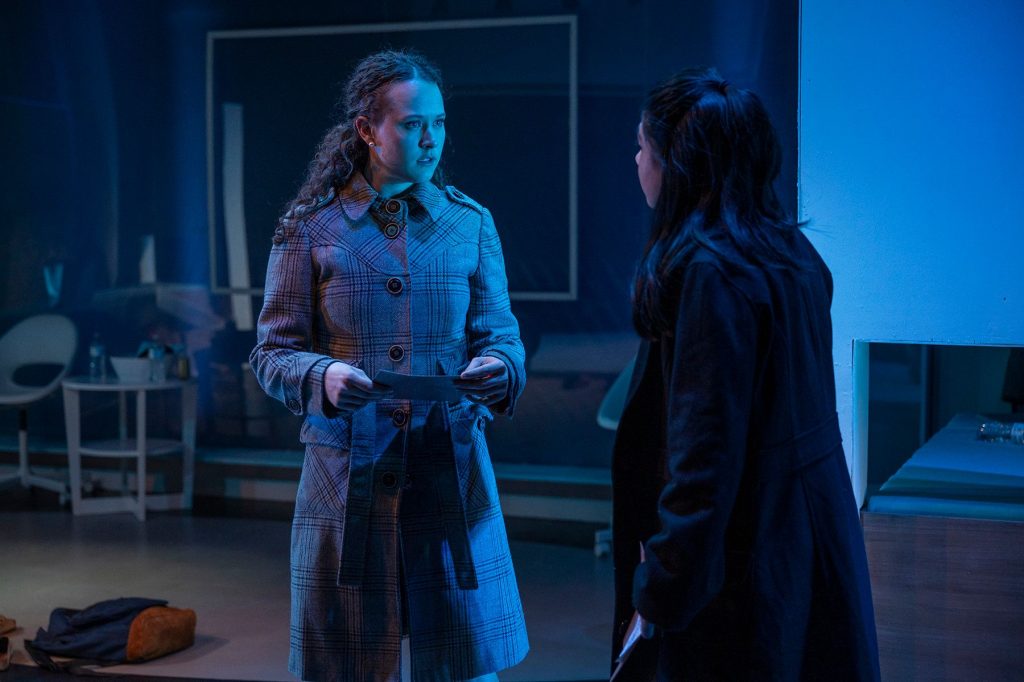 Radial Gradient is featured as part of Chicago Theatre Week, an annual celebration of the rich tradition of theatre-going in Chicago during which visitors and residents can access $15 or $30 value-priced tickets. As a program of the League of Chicago Theatres, in partnership with Choose Chicago, Chicago Theatre Week takes place February 16 – 26, 2023. Shattered Globe will offer a limited number of $15 tickets on Thursday and Friday and $30 tickets on Saturday and Sunday.
Shattered Globe Theatre's Radial Gradient is now playing through March 11th, 2023, at Theater Wit, 1229 West Belmont, in Chicago's Lakeview neighborhood.
Tickets are now on sale at sgtheatre.org/gradient, by calling (773) 975-8150 or in person at the Theater Wit Box Office. Tickets are also available through SGT's two-show membership ($70) at sgtheatre.org/membership.