Many bars and restaurants pride themselves on keeping up with the times. 
The Lodge Tavern, open since 1957, prides itself on keeping its original ambiance. The Gold Coast bar makes a concerted effort to keep things the way they've always been, which keeps the regulars coming back year after year.
A Brief History of The Lodge Tavern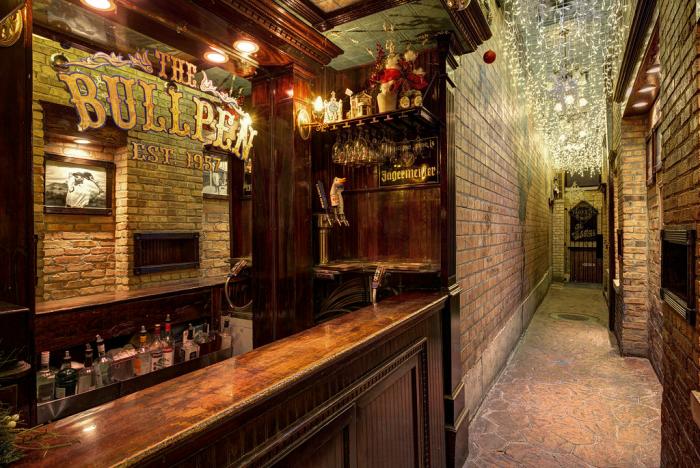 Known as the place that started it all, The Lodge was the first of the bars along Division between Dearborn and Rush.
In its original incarnation as Suzy's, it was a nightclub with jazz in the back room. Next it was Allegro and then finally The Lodge. In 1962 the place underwent a major renovation to create the ski-lodge look it carries to this day.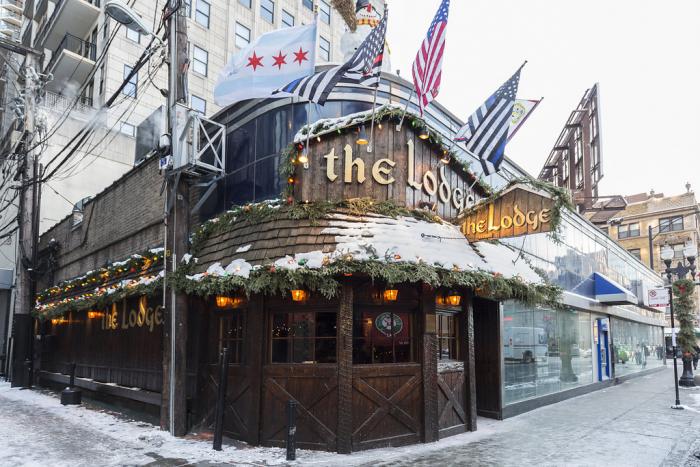 Ambiance at The Lodge
The Lodge is frequently called a dive bar. Sometimes considered an insult, in this case it is definitely meant as a compliment.
The bar itself is the main focus, stretching along the right wall of the long narrow room.
They also boast a vintage Wurlitzer jukebox filled with 45 records by the likes of Frank Sinatra and his fellow rat pack. You can often see older and younger regulars dancing at the back of the bar.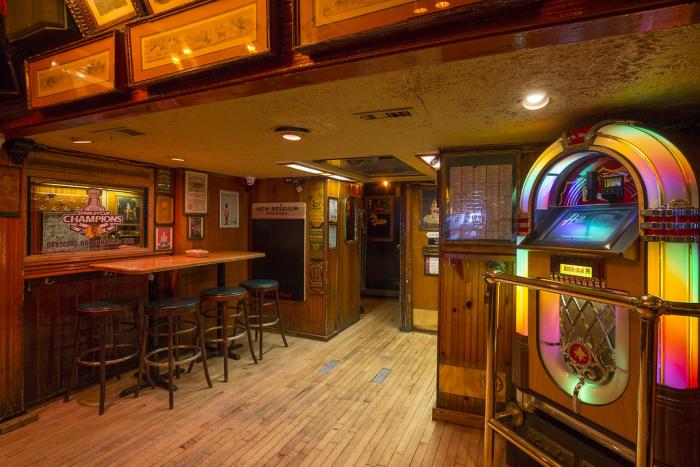 There's also a Flash Mechanical Bowling machine that actually takes quarters.
Clientele at The Lodge
The crowd at The Lodge tends to be older than the ones you'll find at neighboring establishments and many of them have been visiting literally for decades.
The bar also attracts younger patrons, but that age bracket usually shows up after 2 a.m. when some of the other bars close.
No matter how old you are be sure to bring proper I.D. because they will card you.
Location and Hours at The Lodge
The Lodge Tavern is open at 2 p.m. Monday through Thursday and at noon Friday through Sunday. It stays open until 4 a.m. every day of the week except for Saturday when it's open an hour later.
It's located at 21 W. Division St. and is easily accessible by public transportation.
The Lodge Tavern is a warm and cozy place to stop in for a beer, some classic oldies, and conversation with patrons of all ages. Whether you're looking for an early afternoon or a late night drink their attentive staff will be sure to take care of you.