Whenever I write about a restaurant, I normally actually write about it – using words. I describe what was on the menu, how it tasted, how it was presented, etc. At our Chef's Table at BITES, however, we'd end up with a small novella. The quantity and quality of flavors and presentations were almost overwhelming. It was a two-hour stream of dish after drink after dish. We tried nearly all of their small bites as well as select items from other sections of the menu. It was an extravaganza of epic proportions, and we loved all the BITES.
From the first course of garlic edamame to the final course of Saigon Tiramisu, our journey was a culinary exploration of not only Asian but also fusion cuisine. There are Japanese, Thai, Chinese, and Korean influences, and there are other countries in the mix as well. Mussels are sauteed in sake and basil cream. The gyoza is accompanied by an aioli, and the fried lane snapper comes with warm corn tortillas and cilantro-chili salsa. The flavors complement instead of compete, and it's a prime example of fusion done well.
Instead of telling you about all these dishes, I'll show you. A picture may say a thousand words, but these all say the same thing: Get to BITES and enjoy your own extravaganza.
Pink Lotus
Vodka, lemon, raspberry liqueur, soda
Garlic Edamame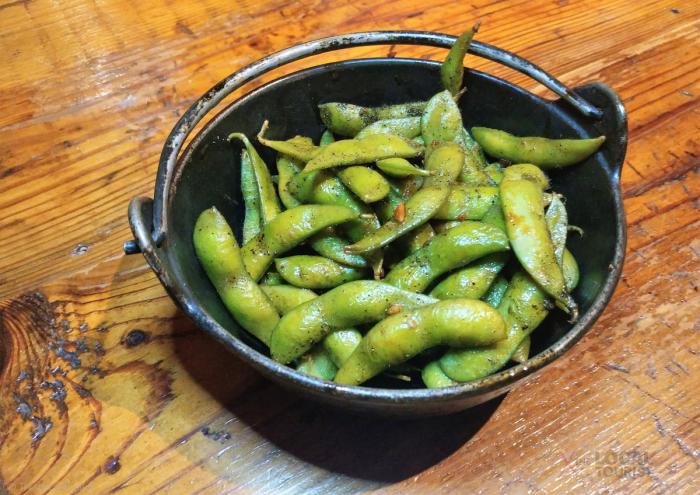 Taro Fries
Sprinkled with garlic salt and served with parsley aioli and umami ketchup
Dim Sum Set
Crispy Shrimp Cakes
Panko-crusted crispy delight, served with cucumber salad and sweet chili sauce
Spicy Crab Rangoon
Crispy pastry sheets filled with spicy cream cheese, kanikama, minced celery, and onion
Jumbo Shrimp Shumai
Steamed shrimp dumplings, fried garlic, sesame and cilanto with whiskey soy
Emerald Gyoza
Pan-fried edamame and mixed vegetable dumplings with wasabi aioli and whiskey soy
Gentleman's Wood
Bourbon, cherry, mango, orange and cherry bitters
Salmon Ceviche 
Fresh Norwegian salmon, avocado, edamame, toasted rice powder, yuzo-soy, and shrimp chips
Crying Tiger
Marinated skirt steak, grilled to perfection, with tamarind lime chutney
General's Duck Leg
Braised and battered and served with wasabi slaw and pickled onion
Vegetable Tempura
Basil Cream Mussels
Fresh and sustainable, with sweet sake, basil, garlic, and sweet Thai chili
Blueberry Mojito
White rum, elderflower liqueur, blueberry, lemon, and mint
Basil Butter Chili Prawns
Made with lots of butter, sweet corn, fresh basil, and chili paste
Squid Ink Fried Rice
Jumbo Gulf shrimp, cherry tomato, shiitake, edamame, sweet corn, and fresh basil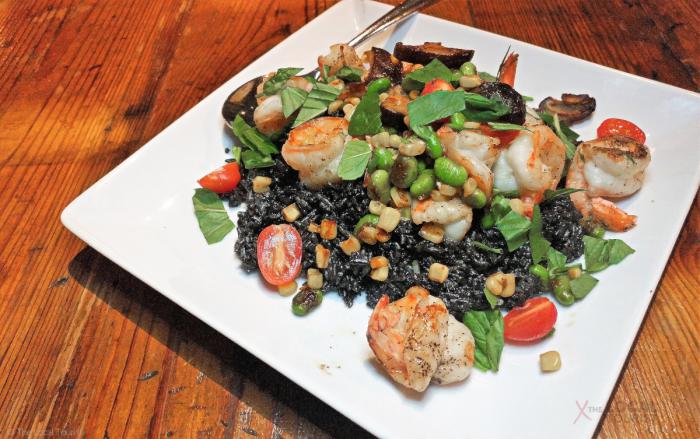 Veggie Fried Rice
Diced kobacha squash, shiitake, edamame, sweet corn, and cauliflower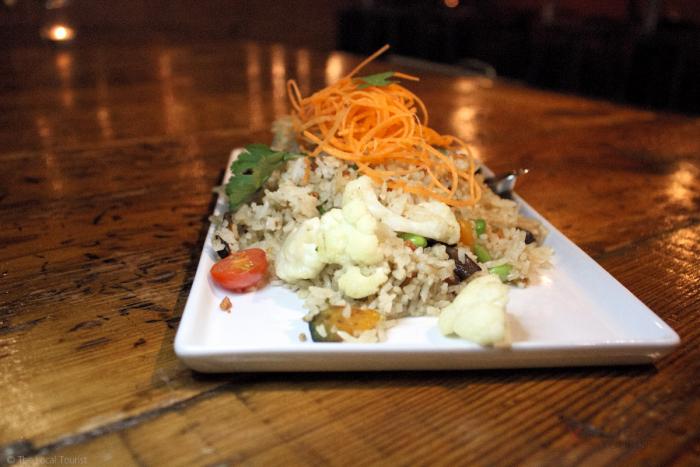 My Tai
Kraken, Malibu, pineapple juice, orange juice, and grenadine
Fried Lane Snapper with Green Mango slaw
Lightly breaded and served with warm corn tortillas and cilantro-chili salsa
Saigon Tiramisu
Want to take some BITES out of all of the above? Visit 3313 N ClarK Street Monday through Thursday from 4pm to 10pm, Friday from 4pm to 2am, Saturday from 11am to 3am, and Sunday from 11am to 10pm. Their late-night menu is from 11pm to 1:30am on Friday and Saturday, and brunch is Saturday and Sunday until 3pm. They've also got happy hour seven days a week.