Warning: this article is NSFHP (Not Safe For Hungry People). The pictures contained here will have you heading to Olive Theory Pizzeria so fast your new nickname will be Ledecky.
Olive Theory is a new spot in Downer's Grove that serves handmade, from-scratch pizzas. Diners at the fast-casual spot choose from a selection of house salads, pizzas, and "pie-sandwiches," or they can create their own. The ingredients are fresh and, when possible, locally sourced. The oven reaches 1,000 degrees, so these thin-crust pies come out of the kitchen fast (see a theme here?).
Their pie-sandwiches are their version of a calzone, except these aren't sealed shut. We learned at our recent Chef's Table event that this is so the ingredients inside the pie-sandwich can be cooked quickly while retaining their freshness. It works.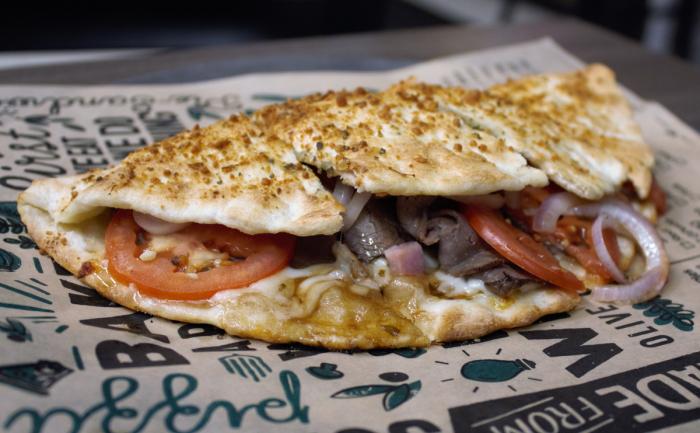 Their salads are huge and stick to the Mediterranean theme, but just like the pizzas and pie-sandwiches, you can build your own. The restaurant is essentially set up Subway or Chipotle style, with all of the ingredients displayed beautifully on the line, just waiting for you to create your perfect lunch or dinner.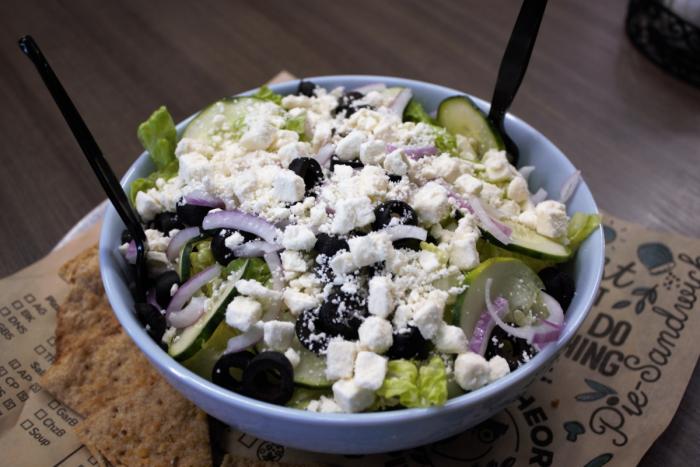 The food alone is worth a visit, but then you find out that everything on the menu is less than $10. Yes, those pizzas are less than $10. Even if you load it up with every vegetable and every meat (except prosciutto – that's $1.50 extra) your pizza will be $7.99. Soft drinks, organic milk, house brewed teas, and bottled water are all under two bucks. 
But perhaps the most impressive aspect of Olive Theory Pizzeria is their commitment to making the world a better place. For every ten pizzas sold, they donate one to charity. They live their motto of "Eat Well, Do Good" by sharing with the community, and currently they're working with the Northern Illinois Food Bank to help the hungry.
You know what that means? When you visit Olive Theory, you're helping to feed the hungry, too!
Check out their drool-worthiness below, then zoom over to 1400A Butterfield Rd in Downers Grove. You owe it to yourself – you owe it to the world.