The Magnificent Mile is known for shopping, but it's also steeped in Chicago's past.
The city originated here, with its first non-Native inhabitant where Pioneer Court now stands. In the more than two centuries since that first settler, Michigan Avenue has evolved with the city that grew up around it.
Experience a piece of Chicago's storied past when you stay at one of these historic hotels on the Magnificent Mile.
Related: Explore arts and culture at these museums on the Magnificent Mile
There may be affiliate links in this post, which means we may get a small commission. It's at no extra cost to you and helps keep Your Chicago Guide free. Everybody wins!
Magnificent Mile Historic Hotels
The Drake Hotel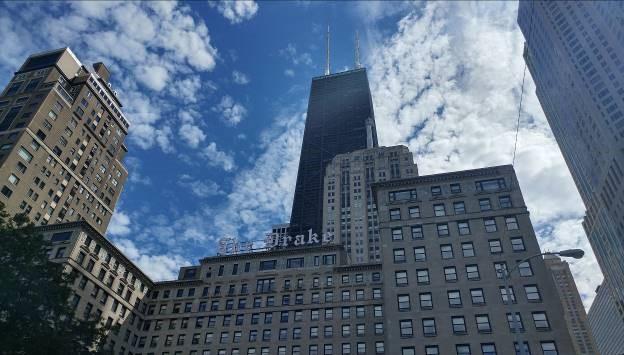 For over a century this hotel has been known for its luxurious accommodations.
It's the choice of Presidents, royalty, and celebrities, counting Prince Charles and Princess Diana; Presidents Hoover, Ford, Eisenhower, and Reagan; Elizabeth Taylor, Charles Lindbergh, and Walt Disney as guests.
A must visit, whether you stay at the hotel or not, is the elegant Palm Court with the dulcet sounds of a live harpist.
Read reviews of The Drake Hotel | Ready to stay? Book your room
Intercontinental Hotel Chicago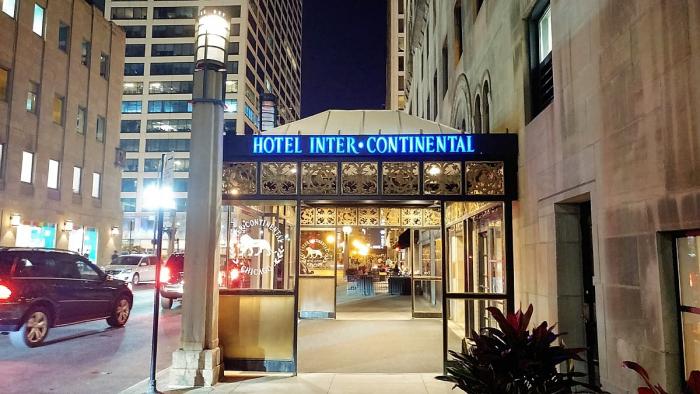 If you want a piece of history with your hotel, you'll be swimming in it at the InterContinental – literally.
The luxurious hotel was built in 1929 as a men's luxury club, and you can still swim in the 14th floor pool. The rooms and suites are elegant, but surprisingly you won't pay a premium.
As far as downtown Chicago hotels go, the InterContinental's rates are about mid-range.
Read reviews of InterContinental Chicago | Ready to stay? Book your room
TLTip: Be sure to ask the concierge for the free audio tour of the hotel.
Warwick-Allerton Chicago
With the Tip Top Tap sign on the top of this landmark, The Allerton Hotel is one of the most recognizable buildings in the city.
Although the bar has been closed for years, the sign remains as a reminder of years past.
The hotel originally opened in 1924 as a club hotel, and while most of the rooms are now in-line with today's size expectations, they offer a few "Petite Classic" rooms that are a bit more cozy.
Read reviews of Warwick-Allerton Chicago | Ready to stay? Book your room