We're all about Imperial Lamian right now, and for good reason. They just celebrated their one year anniversary in epic style, and they also hosted one of our signature Chef's Table events showcasing their delicious menu.
Authentic Chinese cuisine has always been a little difficult to come by in downtown Chicago, but Imperial Lamian changes that with their hand-pulled noodles and their well-executed soup dumplings. The River North location is the first outpost for Indonesia-based Imperial Group and they're introducing the Windy City to ramen's predecessor.
We began our dinner with xiao long boa, little bowls of soup served in an edible dumpling shell. They hand-pinch these dumplings right before they're served to make sure they don't get old or dried out. Ours were pork, but they offer several varieties.
Our next dish was Bom Bom, a rich salad made with pulled chicken breast, cashews, red leaf lettuce, and Thai peanut dressing. The flavors were blended perfectly, with just the right amount of dressing.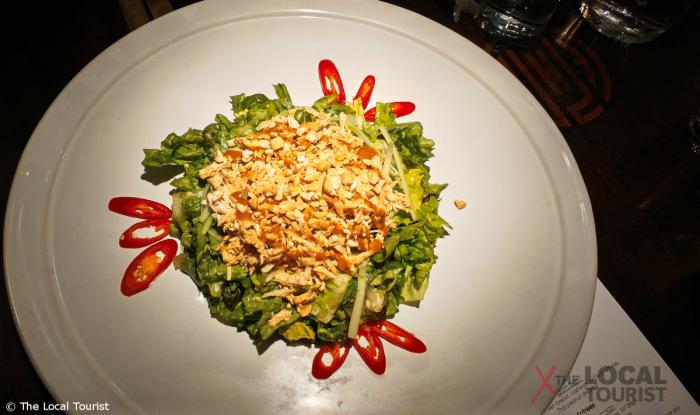 Next up: their Kung Pao chicken, a delightfully flavorful dish with a touch of spice, and Beef Wok-Fried Lamian, one of the signature noodle dishes for which the restaurant is named. You can tell they're freshly made, with a chewy snap you don't find in dried noodles. These were accompanied by green beans with Chinese olives and minced pork, and Su Chaofan, a bowl of red rice, corn, snow peas, pine nuts, and sunflower seeds. All of these dishes are deceptively simple yet deliciously complex.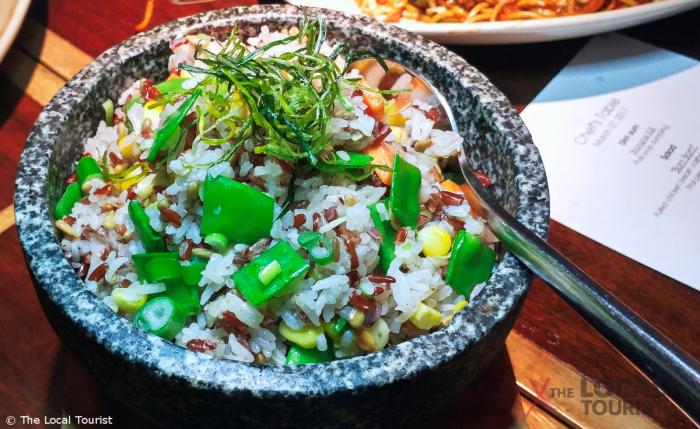 Our final course of the evening looked fairly unassuming, but when we dug into those salted egg bao we realized they were filled with mouthwatering molten custard. It was a rich and satisfying finish to a rich and satisfying meal.
Imperial Lamian is located at 6 W Hubbard St. and is open for lunch, dinner, and weekend brunch. Stop in Monday through Friday from 3pm to 6pm and you can take advantage of their happy hour, when dimsum, draft beers, and select wines by the glass are just $5.