Want to take a Chicago River cruise? The Chicago Architecture Foundation Center River Cruise aboard Chicago's First Lady is the #1 boat tour in North America. Learn why.
Full disclosure: I was invited aboard as media to experience the tour for myself. All opinions are mine and were totally influenced by my love of Chicago history and the skill of our docent, Joan.
Being a docent for the Chicago Architecture Center isn't easy. It requires months of education and an intense passion for architecture, Chicago, and history. Dedicated volunteers learn the details of more than a hundred buildings. They have to learn these buildings so well that when they're leading a tour offered by the center, whether it's a bicycle, walking, or boat tour, they can do so without sounding like they're following a script.
Each building is unique and each docent is unique, and that means that every tour, whether it's a walking tour or on a boat, is unique. That's why USA Today's 10 Best named the Chicago Architecture Foundation Center River Cruise aboard Chicago's First Lady the number one boat tour in North America.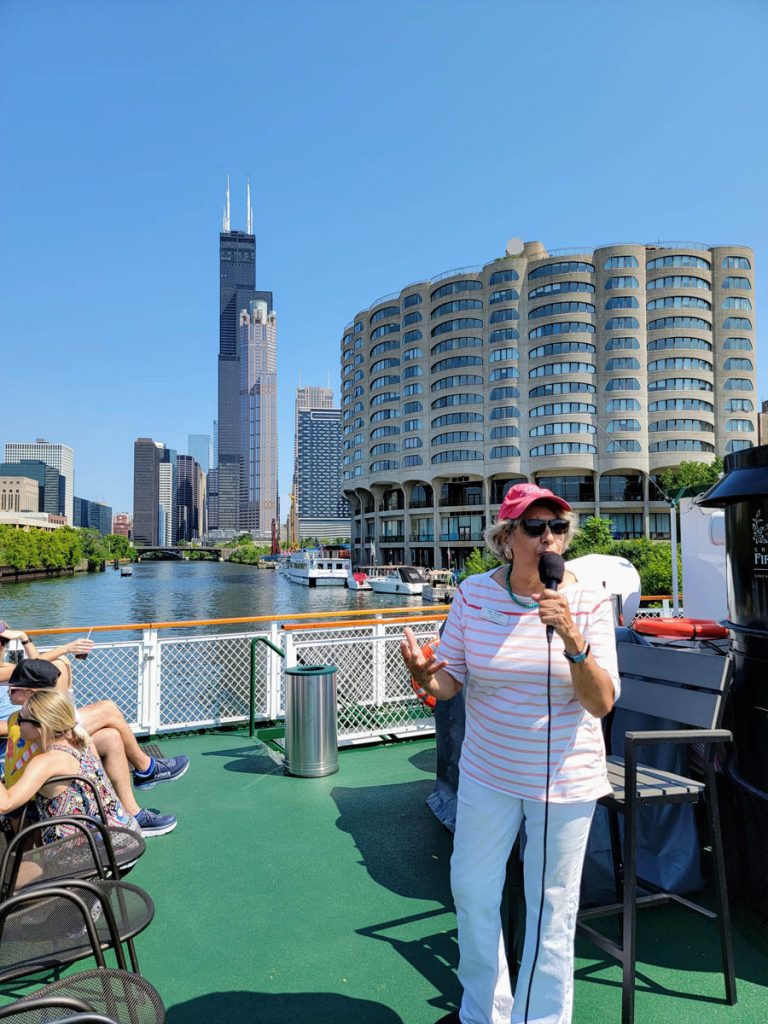 Not the city. Not the state. Not even the Midwest or the country.
The number one boat tour in North America.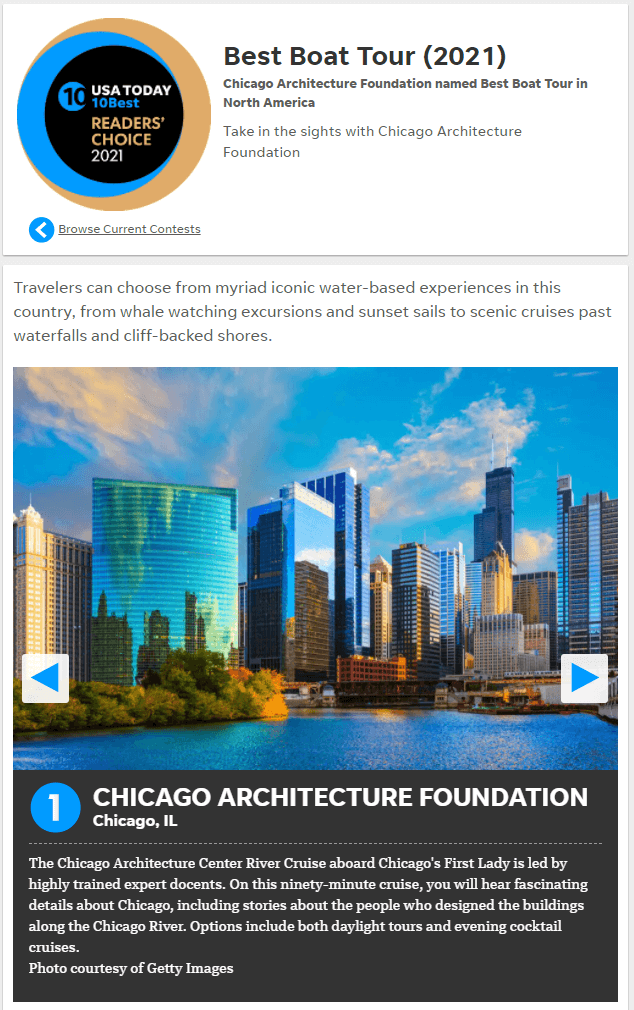 Related: Find things to do in Chicago
If you take one of these tours it's easy to see why. Yes, it's educational, but it's much more than a floating classroom with incredible views. It's more like Sesame Street for adults. You'll learn stuff without even realizing you're learning stuff. And you can even have an adult beverage while you're at it.
(It's also like Sesame Street for kids – without the adult beverage, of course.)
The greatest benefit of this architectural river tour is not the view. It's the appreciation for the city it fosters. Chicago's past is fascinating and its engineering marvels are legion. The skyscraper was invented here, but before that, way before the Chicago Fire of 1871, they lifted entire city blocks out of the mud and filth. They reversed the river to stop that filth from being dumped into Lake Michigan, where it would be piped right back into the city's plumbing.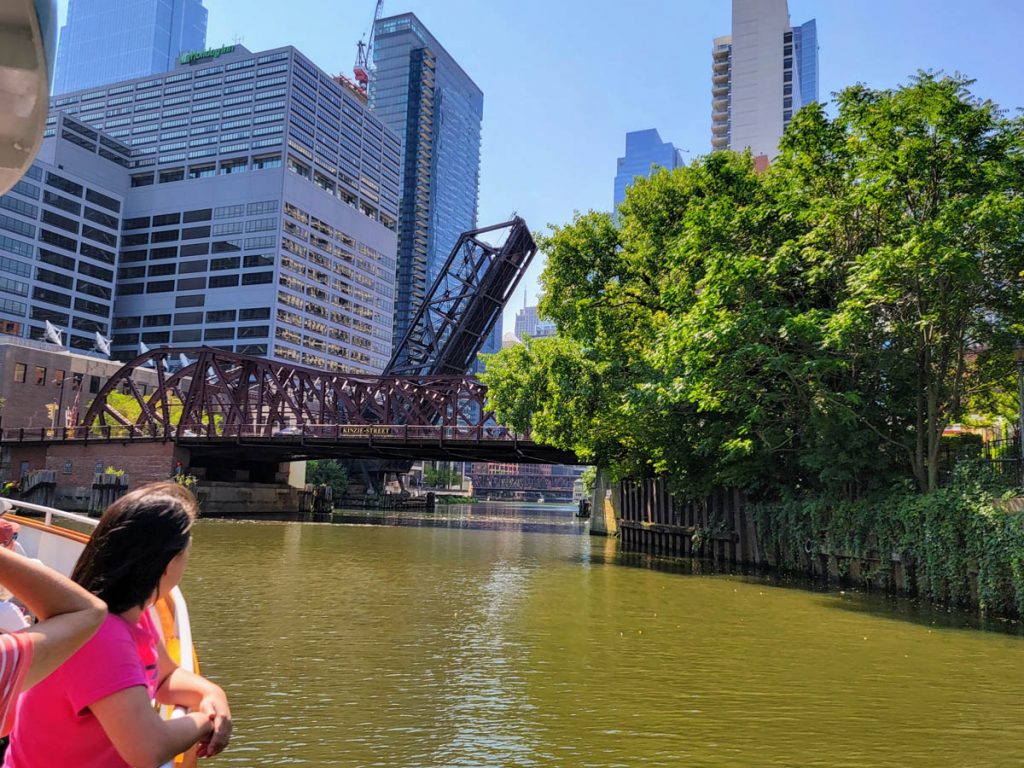 Before the cruise I had an opportunity to ask Joan, our docent, a few questions and I asked her for her favorite story. Without hesitation, she said the reversal of the river. During the tour she described how the offal went into the river which went into the lake which went into the city's plumbing, essentially creating one giant circular sewer.
You could almost hear the collective "Ewwww."
Captain Julie Nerburn piloted us smoothly through the skyscraper canyon on the river's now clean water (thanks to the EPA, one of the many factoids Joan detailed). It's so clean wildlife has returned, and you'll often see people catching smallmouth bass and other fish in the early mornings. The Chicago Riverwalk is a perfect spot to throw in a line. Or you can sit and watch yachts and barges glide by, or rent a kayak, or an electric boat.
On Chicago's First Lady, and the other boats in the CAFC River Cruise fleet, you'll learn about the 1.2 mile path that's lined with restaurants, gardens, a Vietnam veterans memorial, and a museum.
As the tour nears the turning point on the south branch of the river, you'll see another river walk, although this one is more reminiscent of what Chicago looked like before de Sable and Fort Dearborn. You'll learn about the movable bridges and why they're another innovation bred from necessity.
The CAFC river cruise is a Cliffs Notes version of Chicago's past, highlighting the tragedies and triumphs that shaped a city. Why was this spot, this swampy spot that smelled like garlic, worth all the effort? Building with granite and iron on shifting, sinking land seems like a fool's errand, but they did it. And they did it beautifully.
You'll learn about those early years, and how a city rebuilt after it was reduced to its foundations. You'll learn about the White City, and how it influenced Chicago's architecture through the roaring twenties.
The passion for classical architecture was more than just a byproduct of the city beautiful movement exemplified by the 1893 World's Fair. As Joan put it, Chicago's buildings were like a four-year old donning a prom dress: classical architecture made the young city look older.
I won't tell you all of Joan's tidbits. That's for the tour. Is the city really that windy, and did Mrs. O'Leary's cow burn the town? The mysteries and the myths are unveiled.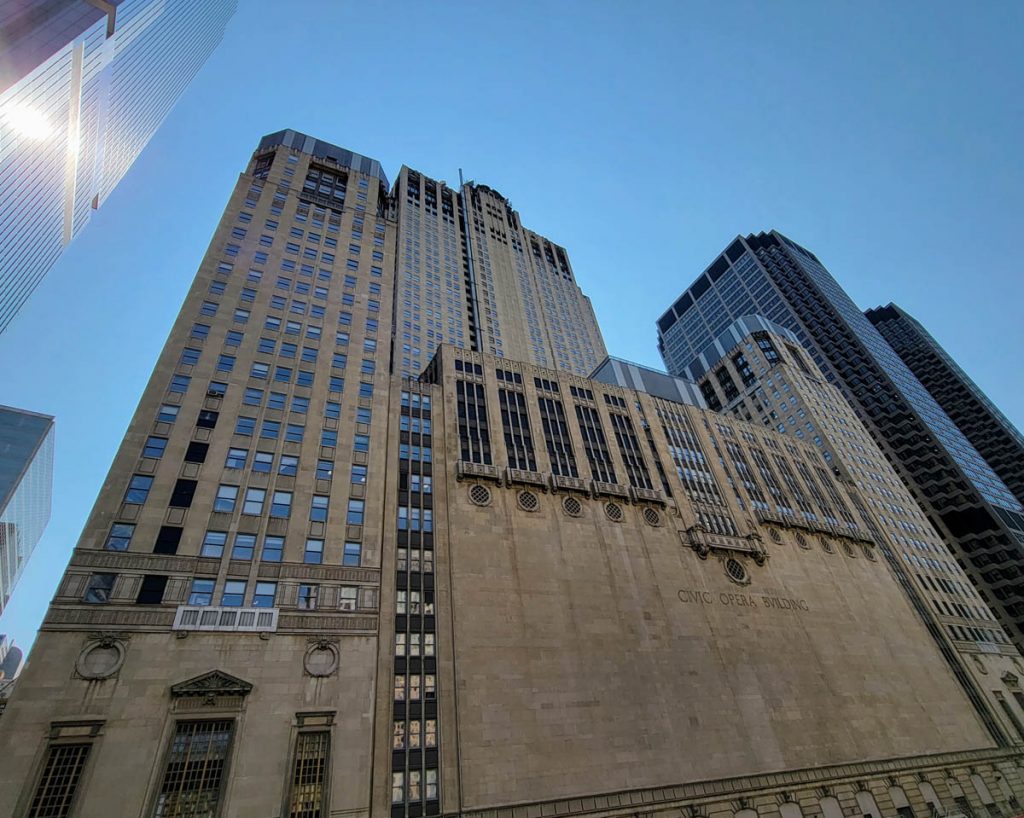 Before we took the CAFC River Cruise I knew I'd learn something. Even though I'd taken their boat tour many years before, even though I had been immersed in Chicago's past for a year and a half researching Living Landmarks of Chicago, even though I'd read reports from the 1840s and legal documents and newspapers dating back to before the town became a town, I knew I'd learn something. I'd probably learn a few things.
And I did.
No matter how well you know Chicago, I bet you will, too. And if you don't know it at all? Fasten your seat belts, because you're going to be blown away by how much you'll discover.
Everyone who takes this cruise will have an enhanced appreciation for this city that works, because once you understand the making of Chicago, you'll never look at it the same again.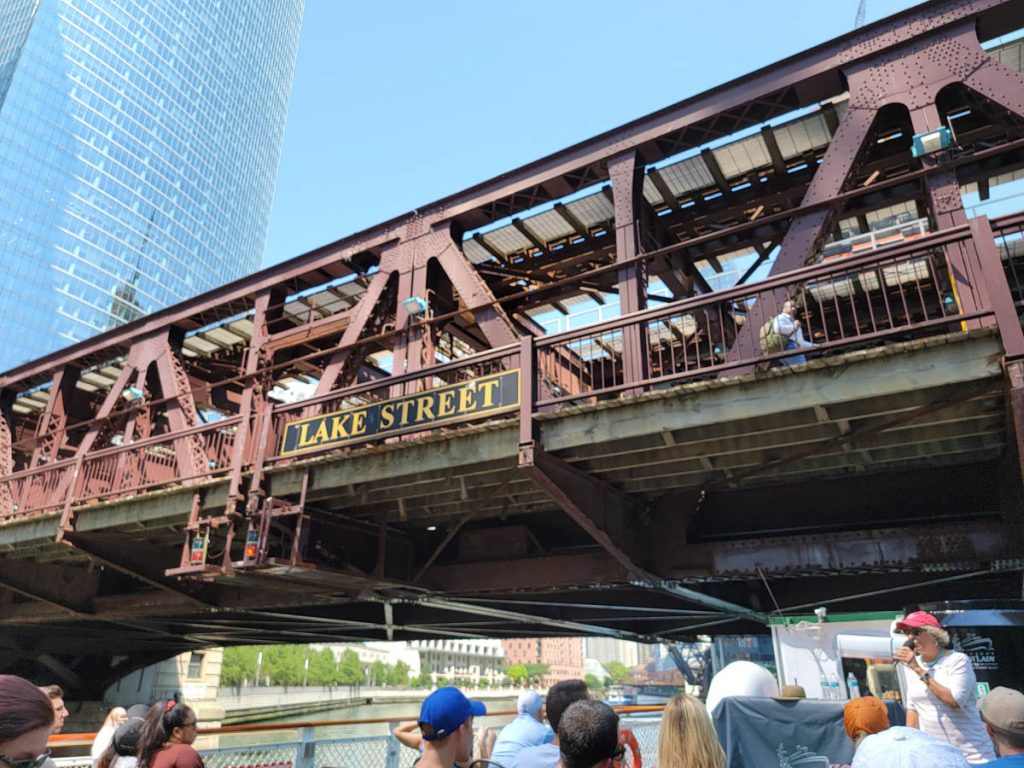 Take a tour aboard the Chicago Architecture Foundation Center River Cruise
The Chicago Architecture Center is a non-profit organization whose goals include preserving and sharing Chicago's architectural past. As such, their tours are led by volunteer docents who undergo a strict and intensive training program. The result is tour guides who not only love the city's buildings and history, but also are equipped with countless stories about how Chicago was shaped.
What Will You Learn on a CAFC River Cruise?
Your docent will talk about several of the individual buildings you'll pass during your Chicago River cruise. You'll learn which architects designed each building as well as its style. The tour guide will also give some background on the Chicago River itself, the Great Chicago Fire of 1871, and various engineering feats.
TLTip: Chicago's First Lady yachts offer climate-controlled lower cabins so that you can cool off or warm up. There's also a bar complete with cocktails, beer, wine, and most importantly on those hot summer days, water.
That Sounds Like School. Will You Be Bored?
A boat tour with the Chicago Architecture Foundation is anything but boring. Not only are the docents well versed in their subject matter, they also are very entertaining. You'll hear stories about the city's founders. You'll even find out if Mrs. O'Leary's cow really did start that fire back in 1871.
How Long is a Boat Tour with the Chicago Architecture Foundation Center?
The architectural tour lasts ninety minutes. You'll want to arrive at the dock early so you have plenty of time to board. Each tour leaves on time, so you don't want to miss the boat.
How Much Does a Tour Cost?
Architectural river cruise tickets start at $48.18 per person. If you're a Chicago Architecture Center member you can get 2-for-1 tickets one time throughout the year. You can buy Chicago Architecture Foundation Center River Cruise tickets online at cruisechicago.com. Add $5 to your ticket price for admission to the Chicago Architecture Center.
Taking a boat tour with the Chicago Architecture Foundation is an excellent way to learn about Chicago's past. It's a relaxing and entertaining experience that will have you loving the Windy City even more.