Despite being an ardent enthusiast of craft beer in general and Chicagoland craft beer specifically, I had never attended Beer Under Glass. That was a travesty of nearly epic proportions, so when I was invited to attend its tenth iteration, I knew I HAD to say yes.
This annual event takes place at one of Chicago's most beloved attractions, Garfield Park Conservatory, and is the annual kickoff for Illinois Craft Beer Week, one of the "hoppiest" celebrations of the year.
Disclosure: my VIP ticket was comped by Illinois Craft Beer Guild, but all opinions are my own and are not influenced at all by the Neapolitan Stout.
Hosted by the Illinois Craft Beer Guild and Garfield Park Conservatory Alliance (GPCA), Beer Under Glass serves not only to highlight the breadth and depth of craft beer that's produced in the state, but also as a fundraiser for GPCA's mission to connect people with plants and change lives through the power of nature.
Since this was my first time attending, I can't speak to previous events, but if this year's was an indication, I can see why it's sold out every year.
The venue itself is gorgeous. Garfield Park Conservatory is one of the largest conservatories in the U.S., and it was designed by Jens Jensen. Inside, we could stroll, beer in hand, through the greenhouses, inhaling the lush, tropical atmosphere.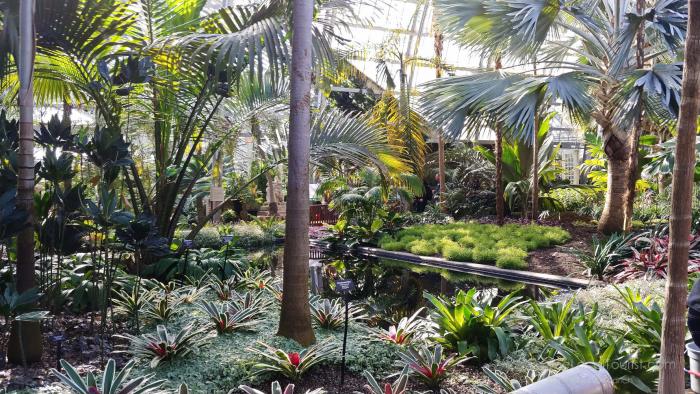 Outside, tents offering stouts, hazy IPAs, cream ales, sours, and pretty much every other style of beer you could imagine lined the garden paths.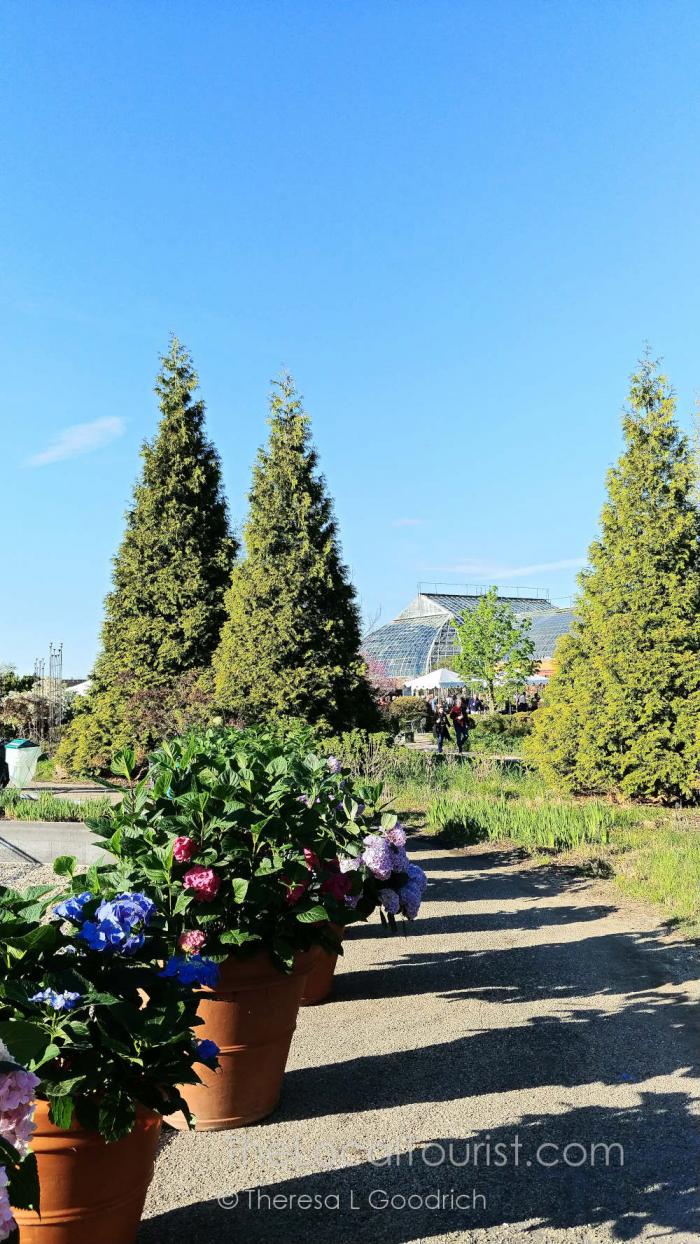 More than 100 breweries were on tap, and lines, by and large, were short. Mikerphone had the longest queue, beginning during the VIP hour, and it was worth the wait. My friends and I lined up a couple of times so we could try another of their selections.
The second longest line was for Elmhurst Brewing Company. The latter had the clever notion to give anyone who followed them on social media a tasting glass-sized koozy. Once the sun went down and the temperatures dropped, those koozies were definitely in demand.
There were special tappings, and restaurants and food truck vendors offered plenty of dining options.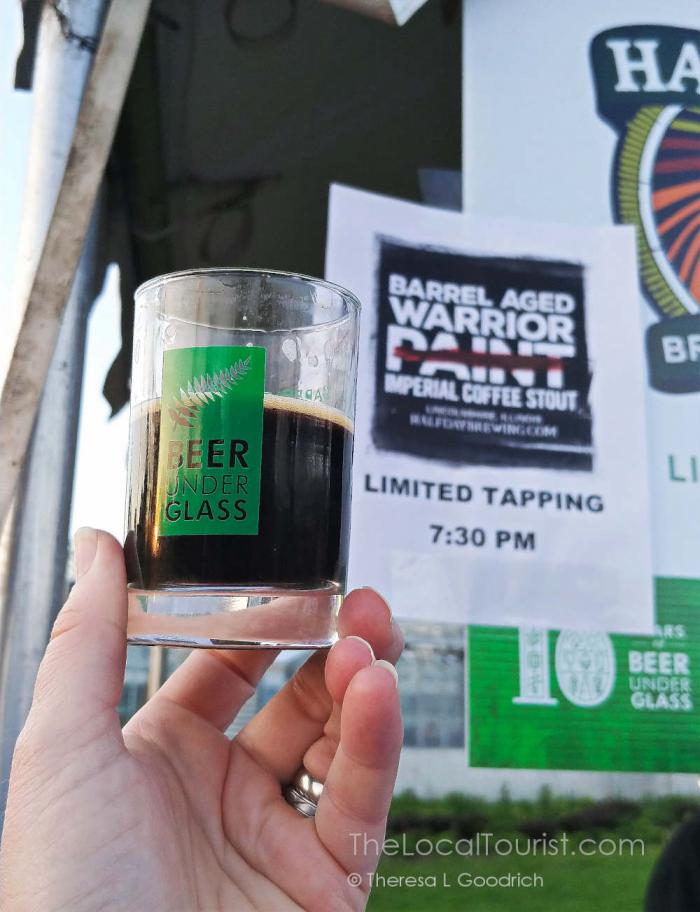 When you recognize the gent who's on the label of one of your favorite beers, you ask for a picture! (Revolution's A Little Crazy)
If you want to attend next year's Beer Under Glass (and you know you do), follow Illinois Craft Beer Guild on Facebook, Twitter, and Instagram and keep an eye out in early spring. 2020 is sure to sell out, again, and I'll be grabbing my ticket early.