Both of the locations of Taco Joint (River North and Lincoln Park) have rolled out a new weekend brunch menu. Chef Edgar Torres' selections include Chorizo n' Eggs, Carnitas Pancakes, Breakfast Burrito, Steak n' Eggs, Taco Platter, and Chicken Chilaquiles. Beverage options include Margaritas, Micheladas, Bloody Marias, Sangria, Mexican beers, Colectivo coffee, and more.
During brunch, Taco Joint's regular a la carte menu will also be available but the new brunch menu offers and intriguing "Bottomless Brunch" option. For two hours, you can enjoy any of the entrées plus bottomless beverages of your choice for a fixed price of $32 per guest.
I recently invited a friend to join me to sample the new brunch at the Lakeview location. For our entrées we sampled:
Chicken Chilaquiles (pulled chicken, whole black beans, tomatillo salsa, crema, queso fresco, fried egg, hash browns) – For me, the trick on good Chilaquiles is to keep the chips crunchy. Taco Joint clearly knows how to make this dish. The chips were crunchy, all of the ingredients were spiced just enough to give a slight "kick" without being overwhelming, and the egg was one of those beautiful slightly runny yolks that (for me) are key to perfect Chilaquiles.
Chorizo 'N' Eggs (scrambled eggs, house-made chorizo, roasted tomato salsa, pico de gallo, queso fresco, flour tortillas, Mexican rice & chipotle black beans) I must admit that I enjoy playing with my food. This entrée would be excellent were you to just eat the ingredients separately, but it's even more fun if you use the flour tortillas to create your own tiny burritos. The chorizo is made in-house and had just enough spice to kick up the heat without being too hot.
From the bottomless beverage menu we enjoyed a Michelada and the Casa Noble Paloma. Both cocktails were excellent and as you would expect, were perfect complements to the slightly spicy Mexican brunch options. I particularly loved the sparkling grapefruit soda used in the Paloma – light, refreshing, and just boozy enough to be satisfying without being too much.
Taco Joint's Bottomless Brunch is offered on Saturdays and Sundays from 11 a.m. to 3 p.m. at both of the restaurant locations:
Taco Joint, River North
158 W. Ontario St.
Chicago, IL 60654
312.337.8226
Taco Joint, Lincoln Park
1969 N. Halsted St.
Chicago, IL 60614
312.951.2457
For more information, visit the Taco Joint website. You can also follow their social media conversations on Twitter, Instagram, and Facebook.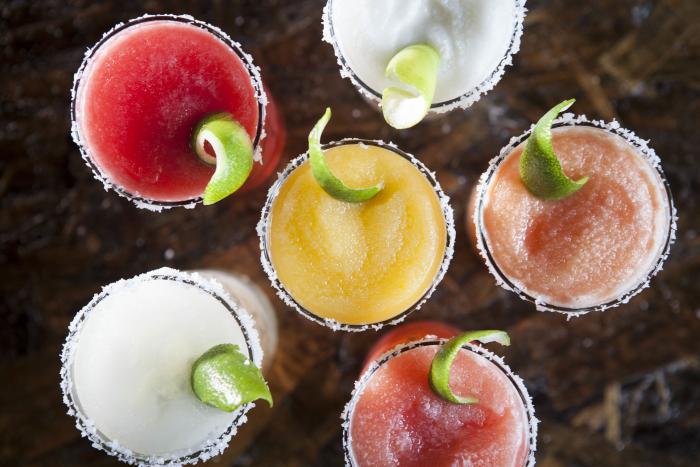 Photos courtesy Taco Joint.